Publisher and Editor Gabriel Kahn is a professor of professional practice at the USC Annenberg School of Journalism. His research focuses on the economics of the media industry. He teaches classes on business reporting, economics and innovation. He drives an electric car, which he's always eager to talk about, usually, for much too long.
Yao-Yi Chiang is Crosstown's Chief Technical Advisor and an Associate Professor (Research) in Spatial Sciences and Informatics at USC. Dr. Chiang received his Ph.D. degree in Computer Science from the USC in 2010; his Bachelor degree in Information Management from the National Taiwan University in 2000. His general area of research is artificial intelligence and data science, with a focus on information integration and spatial data analytics. He has a golden retriever named Bob and two young twins.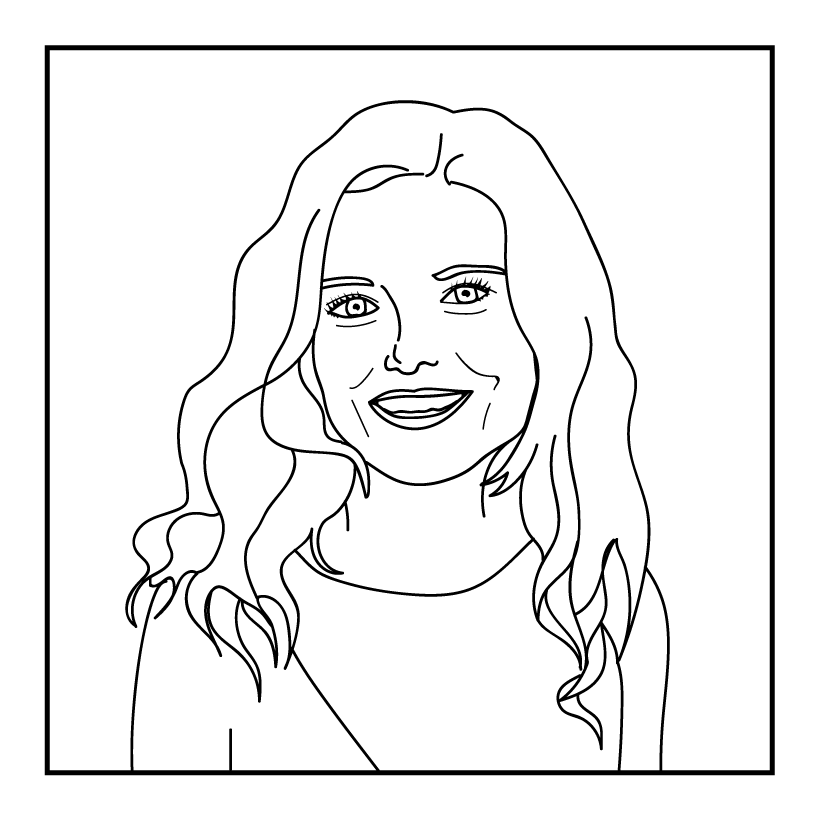 Former Crosstown managing editor turned project manager Lauren M. Whaley loves working with student reporters, designers and engineers. She is leading the team's Google News Initiative Innovation Challenge to deliver news products to each of the 110 neighborhoods in the City of Los Angeles. She is also a health care reporter and photographer specializing in maternal health and mental illness. She once guided five 18-year-old women on a 45-day canoe trip in the Canadian Arctic. 
---
Reporter Abhinanda Bhattacharyya is a graduate student in journalism at USC Annenberg. She has a background in technology, math and education, and is currently an editor for the Interactives Desk at USC Annenberg Media. She has reported on immigration, politics, crime, climate change and building safety in Los Angeles. She likes writing data-driven investigative stories as well as narrative stories built on numbers.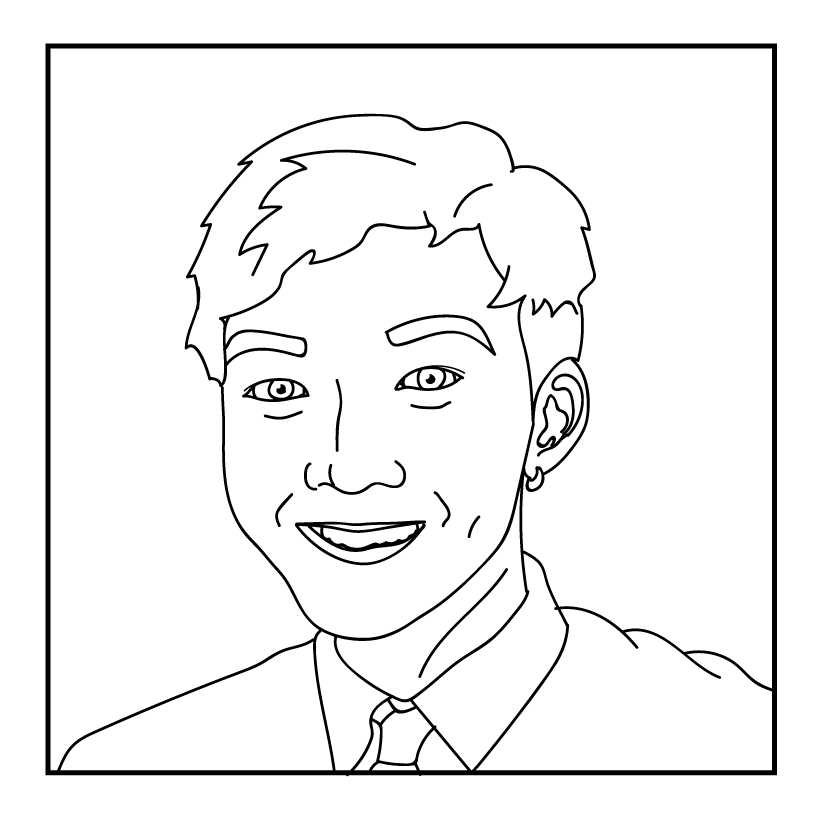 Reporter Joshua Chang, or Jaeha Chang, covers hate crimes in Los Angeles, along with other topics. He breaks down LAPD hate crime reports and loses his faith in humanity every day. He is majoring in journalism at USC Annenberg. He was born in Korea and spent his entire life in Beijing, China, but don't be fooled: he is fluent in California English (and also Chinese and Korean).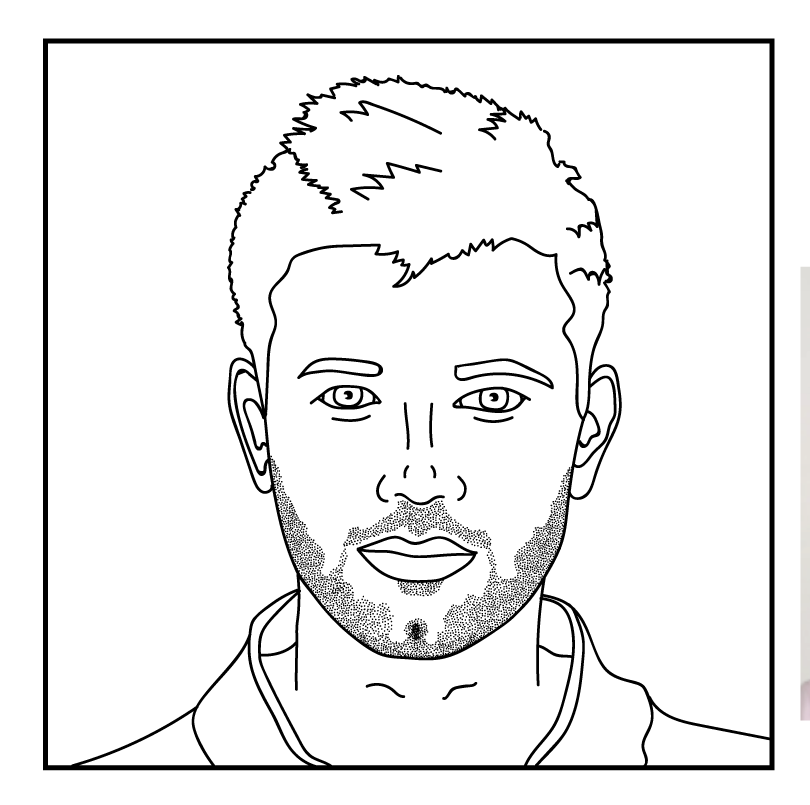 Data Scientist George Constantinou manages the crime and air quality data collection, and develops tools and products for their analysis and visualization. He is pursuing his Ph.D in Computer Science and is affiliated with the Integrated Media Systems Center at the USC Viterbi School of Engineering. His research focuses on spatio-temporal location popularity, to identify the hotspots in Los Angeles. You might be wondering where his accent comes from. That's because he is from Cyprus!
Special Projects designer Andrew Hulin is particularly interested in the intersection between storytelling and technology and how to use design thinking to impact how people interact with and understand their environments. He is studying multidisciplinary design at the USC Iovine and Young Academy. He is from Las Vegas but is a lousy poker player.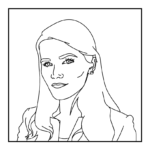 Reporter Kate Lý Johnston covers traffic and crime data. She has a background in computer science, strong opinions on Vietnamese food, and is currently studying journalism at USC Annenberg, minoring in Cinematic Arts and Data Analytics. She is lost when it comes to understanding LA freeways, though she can navigate New York City's subways blindfolded.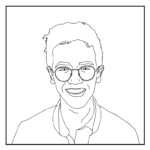 Jean-Daniel LeRoy is a designer at Crosstown, focusing on story art and data visualization. He is currently studying the intersection of arts, technology and business at the USC Iovine and Young Academy but dabbles in UI/UX, cinematography and industrial design. He spends his free time rock climbing and making 35mm film gifs with his Nishika N800.
Engineer Product Manager Junyu Liu helps set the priorities of the products in the engineering team and works on products development. He loves making bridges between engineering and the rest of the world. He's from Guanxi Province, China, but spent his high school years in Florida and Maine. He is a graduate student at the USC Viterbi School of Engineering for Data Informatics.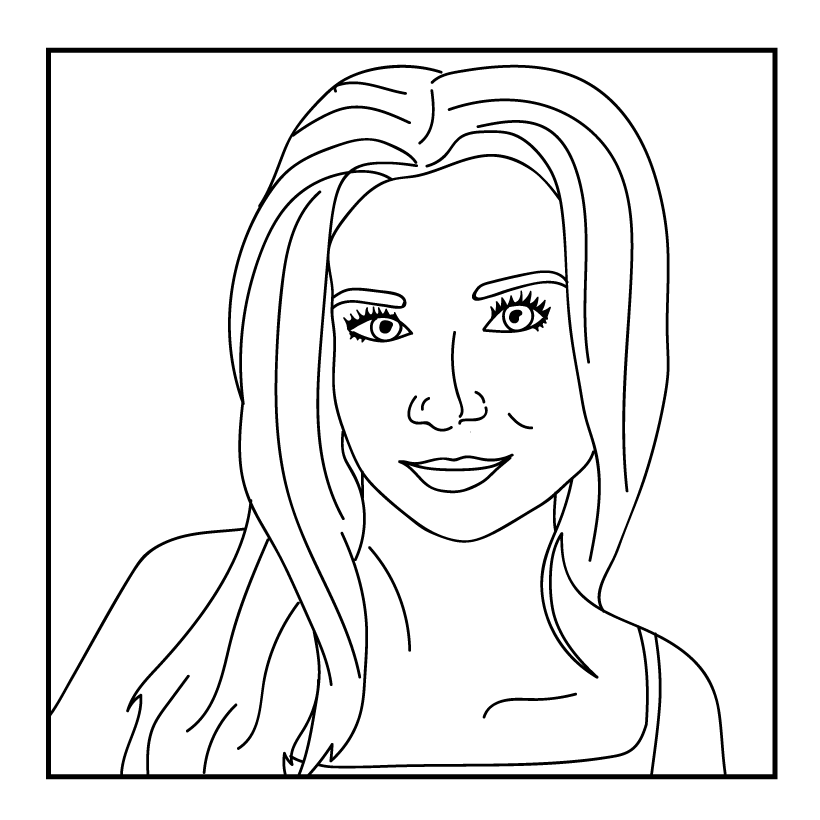 Outreach Coordinator Sarah Martin is a native of Los Angeles. Her specialties are strategic planning and social media outreach. A Los Angeles native, her knowledge of the culture and atmosphere of the city motivates her to do meaningful local PR work. She is also passionate about political campaigning and your dog. She is a senior at USC Annenberg studying public relations. You can find her at Tito's Tacos on Washington and Sepulveda.
Roy Pankey is Crosstown's assistant editor and social media manager. He is a senior studying journalism and Spanish at USC. His interests include pop culture, entertainment, travel, and politics. This Elkmont, Alabama, native is on a mission to find the best biscuits and gravy in LA.
Jaimin Patel is working on auto generating text on hate crime incidents for Crosstown. As a Computer Science graduate student at the USC Viterbi School of Engineering, he is interested in utilizing data science to tell the story of real world problems.
Reporter Bulbul Rajagopal is fanatic about filing public records requests, and loves to play with datasets. She has a special interest in crime and police stories. Bulbul is currently a journalism grad student at USC Annenberg.
Kiera Smith is a designer at Crosstown and is a student at the USC Iovine and Young Academy. She focuses on illustrations for stories' cover art. She is a native to Los Angeles County, as she was born and raised in Pasadena, California. She enjoys roaming around Downtown Los Angeles' different districts.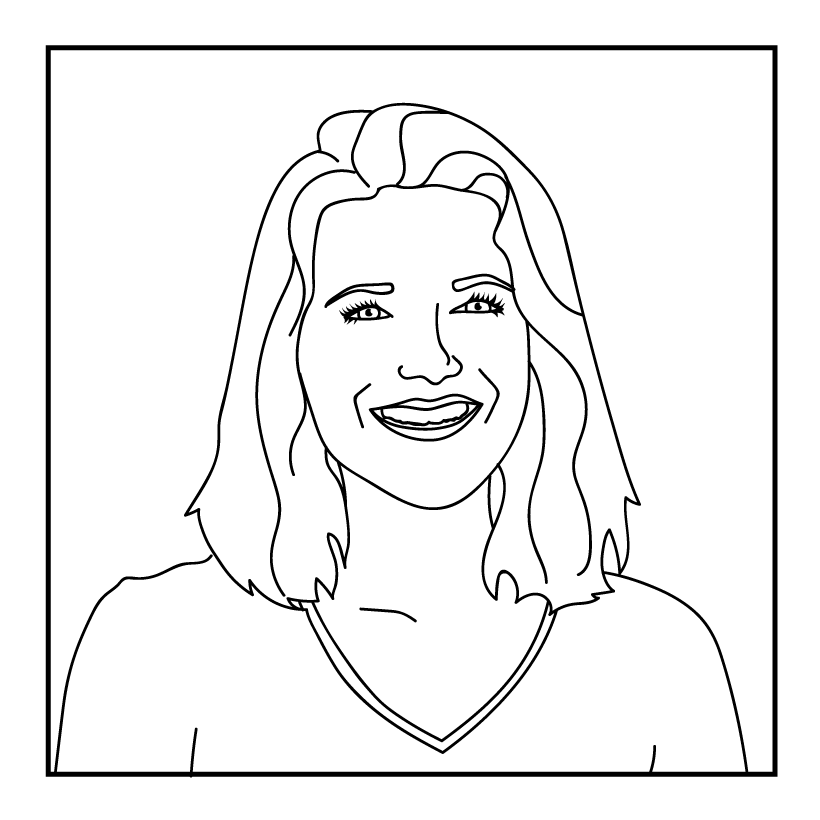 Emily Stone is a lead designer at Crosstown, focusing on data visualization and illustrations. She specializes in UX design and has done work for The Los Angeles Times and others. She is an avid skier from Sun Valley, Idaho, and regularly sports her "Grumpy's" sweatshirt, even though no one else here knows what that means. Emily is currently studying technology, innovation and design at the USC Iovine and Young Academy and she is working toward a minor in applied computer security.
Reporter Kylie Storm is from Portland, Ore. and is majoring in journalism at USC Annenberg School. Her specialities include multiple writing formats and reporting on issues that affect people from low-income backgrounds. She loves coffee and telling anyone who will listen about how much better Oregon is than California.
Data scientist Jiao Sun from Shanxi, China analyzes crime data from the past and tries to predict crimes which would likely happen in the near future. She is excited to see how Crosstown can use the power of journalists and computer scientists to help people and change the world!
Ivy Tsang is a designer at Crosstown, focusing on story art and data visualization. She is currently studying the intersection of arts, technology and business at the USC Iovine and Young Academy with a minor in Architecture. In her free time, she likes to make lamps and play frisbee.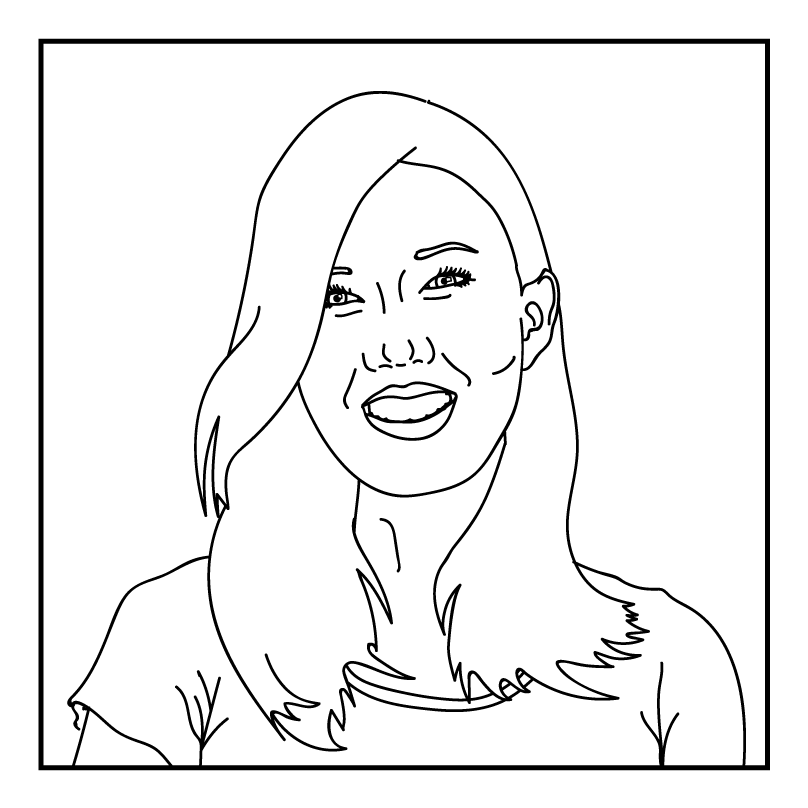 Phoenix Tso is the managing editor for Crosstown LA. She honed her hyperlocal reporting skills at the Alhambra Source, and has freelanced for KCRW, Reuters, the Global Post, GQ and other publications.
Reporter Nisha Venkat is from Dubai, which is always hot and not full of flying cars (a surprisingly common misconception among Americans). Her interests include creative writing, watching Planet Earth, and exploring every brand and flavor of instant ramen there is. She is a junior studying journalism at USC Annenberg.
Reporter Ethan Ward  prefers writing about crimes rather than committing them. He is a senior majoring in journalism at USC Annenberg. He's originally from Washington, DC and loves everything Beyoncé.
Engineer Juefei Yan, from Hunan, China, is a former Alibaba employee and passionate about backend technologies. He is a master's student in Data Informatics at the USC Viterbi School of Engineering.
Engineer Lijie Zhao imports, pre-processes and integrates data  from different municipal units within Los Angeles County and manage the database. He likes the League of Legends, technologies, and smart gadgets.
Alumni:
Danielle Boyce, Amanda Curtis, Shirsho Dasgupta, Darrell Florence, Racquel Fygenson, Lorraine Ge, Jake de Grazia, Coco Huang, Shirley Huang, Ava Macha, Erick Moen, Naylee Nagda, Mara Pometti, Cyrus Shahabi, Heet Sheeth, Dan Toomey, Sihan Wu, Zhuxin Xiong, Xinyi Xu and Mingxuan Yue.
Portrait illustrations by Racquel Fygenson.