The LAPD Is There to Protect Your Cannabis
With pot legal, police now must follow up when it's stolen
Los Angeles police used to arrest people for possessing weed. These days, with pot legalized for recreational use, they arrest people for stealing it. It marks a reversal in how law enforcement records marijuana-related offenses on their books.
Since Jan. 1, when recreational marijuana use became legal in California, the Los Angeles Police Department has been tracking all offenses that involve cannabis—even though smoking it is no longer a crime.
So far, the numbers have been small. In the first six months of 2018, the Los Angeles Police Department reported 105 crimes connected to cannabis.
However, a cannabis-related crime can mean any number of things. Cannabis could be the item that gets stolen in a robbery, or cannabis could be present at the scene of a crime. In these cases, "Cannabis does not have to be the motivating factor," says LAPD Detective Vito Ceccia.
So, what are these crimes? We looked through the police reports to try to get a better read.
On Mar. 5, for example, police arrested a suspect for stealing more than $950 worth of valuables from a victim in a park in Venice. The police tagged the crime as being related to cannabis, which means that marijuana could have been among the stolen items, or the drug could have been involved in a different way. The police listed the suspect as being homeless and possibly mentally ill.
The LAPD also reports information about crimes that occur specifically at a cannabis-related locations, including medical and retail dispensaries, cultivation sites or testing labs. There were a total of 70 crimes reported that occurred at these locations.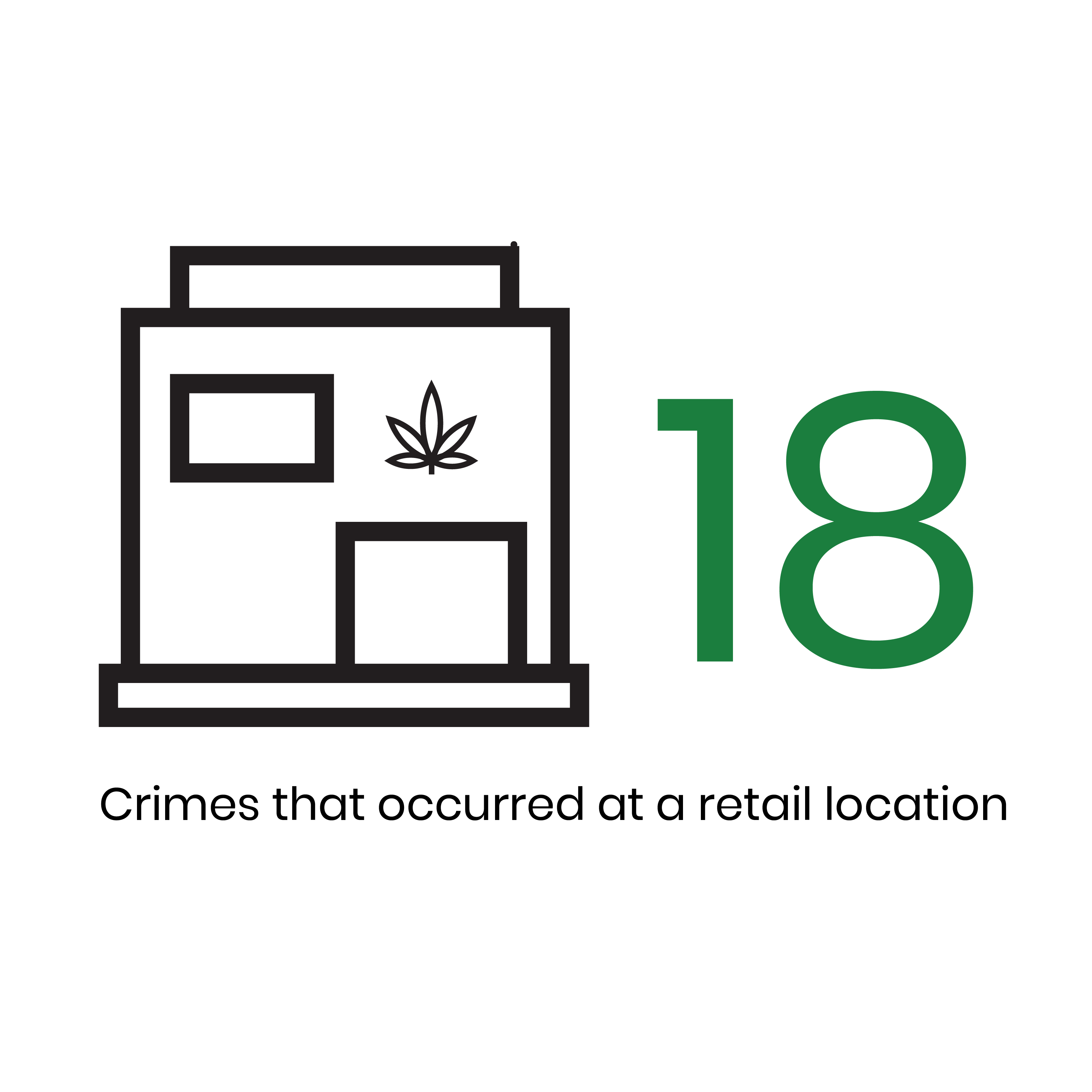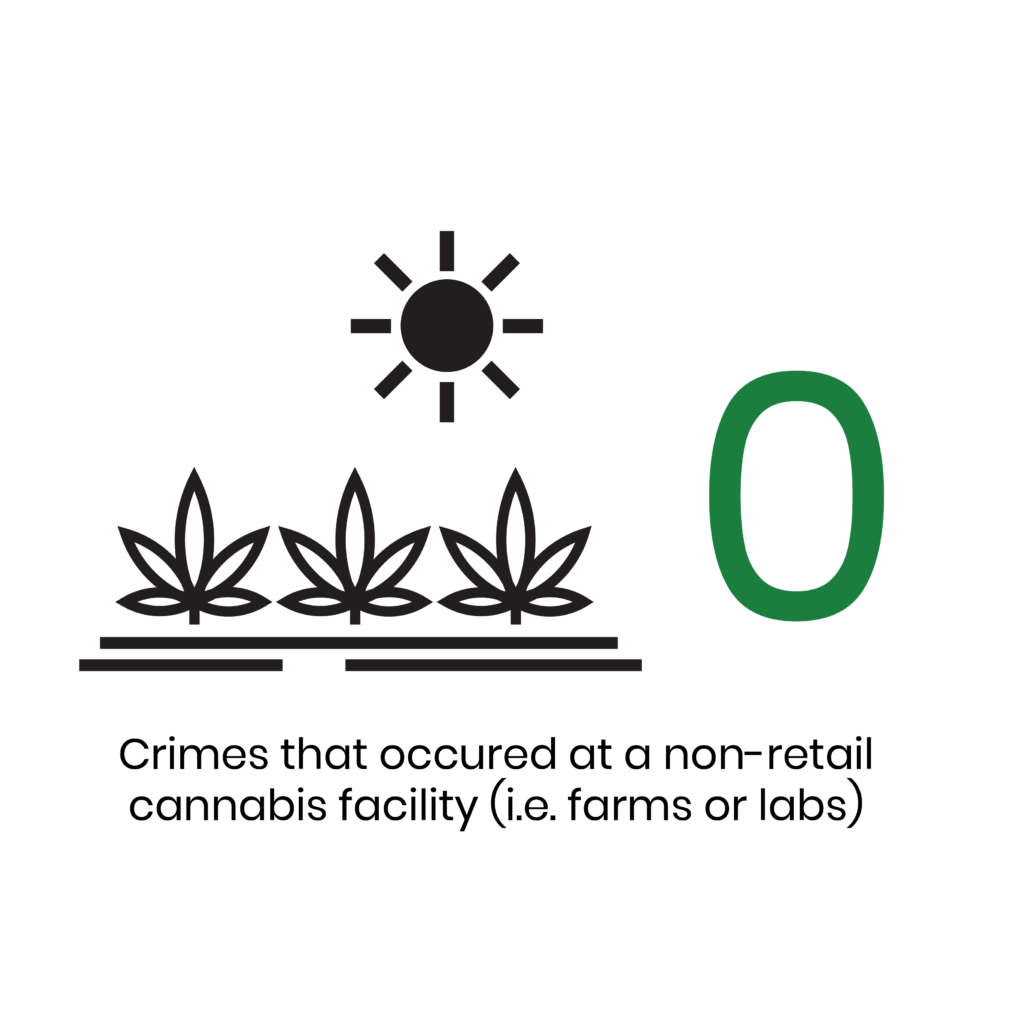 Again, marijuana is not necessarily the main factor in all of the crimes that took place at these locations. In some cases, the crimes are not even tagged as cannabis-related. 
In one case on Jan. 7, police reported the burglary of a medical marijuana dispensary in Gardena. Multiple suspects wearing hoodies pried open the entrance of the business, and stole property that, according to police data, did not include marijuana. The suspects also vandalized part of the building.
According to the LAPD's Ceccia, patrol officers are being trained to respond to these reports and understand the newest cannabis laws by investigators who specialize in narcotics enforcement.
The data used in this article represents initial crime reports, which can be modified by the LAPD as details emerge in ongoing investigations.
For more information on our crime data click here.