The most common crime against females in LA: abuse from an intimate partner
The offense counts 10% of all female crime victims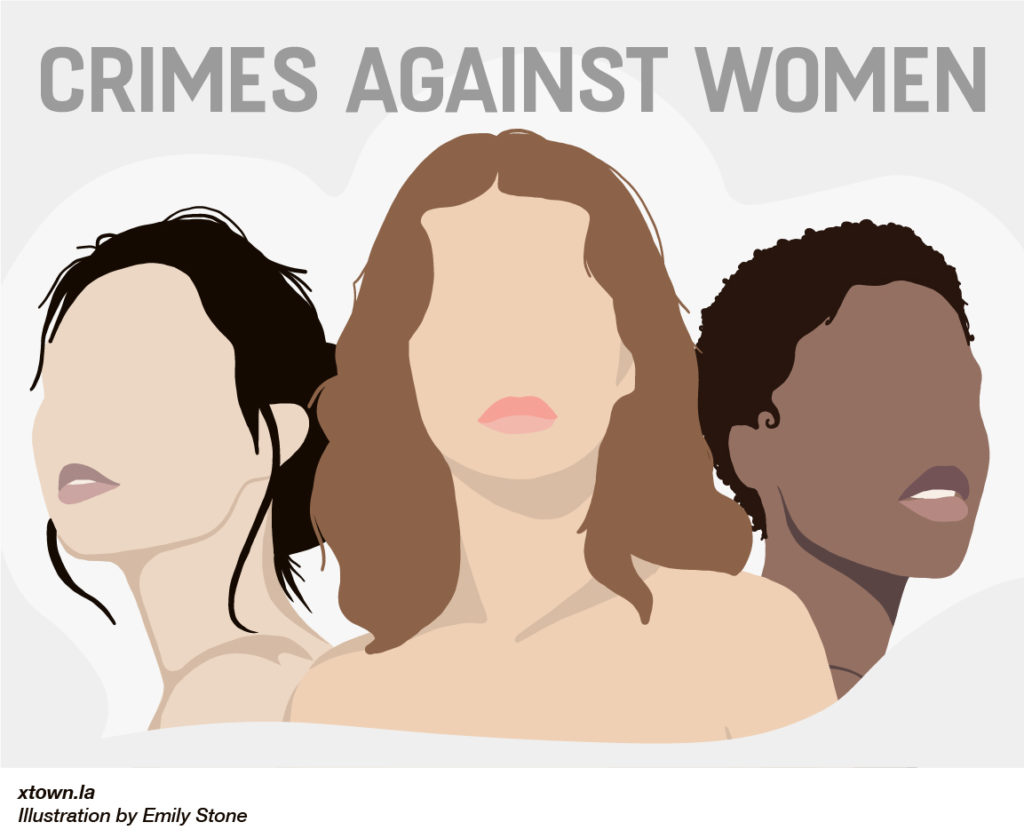 The number one crime reported against female victims for the past four years the City of Los Angeles was intimate partner simple assault.
That's when a current or former partner, co-parent or cohabitant physically attacks a victim without a weapon, and doesn't cause serious injury, according to California law.
There were 9,503 reported cases of intimate partner simple assault against female victims in 2018, making up a little more than 10% of all crimes reported against female victims that year, according to publicly available LAPD data.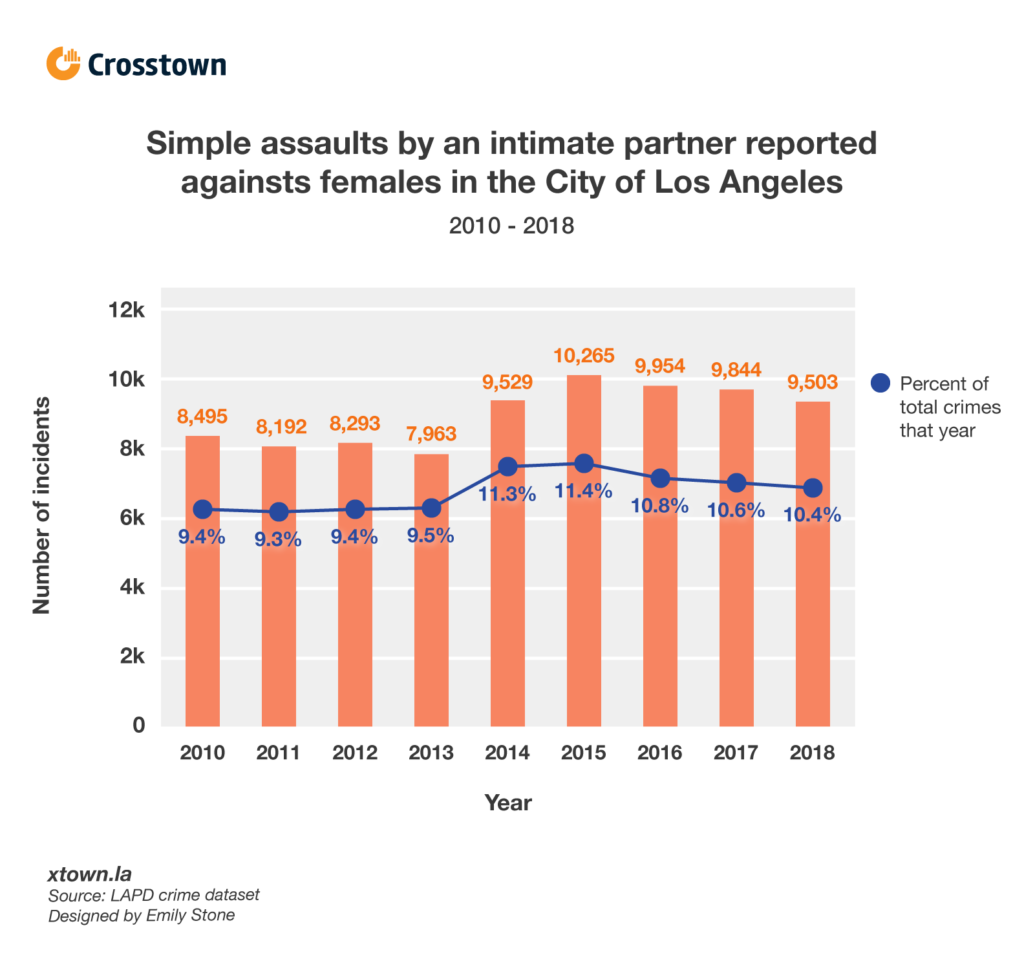 In 2018, the top crime against male victims was battery simple assault. 
Intimate partner simple assault is just one offense in a broader category of crimes considered to be domestic violence, which could also include aggravated assault, stalking, rape and even murder. 
In the City of Los Angeles last year, there were 2,240 cases of aggravated assault against female victims, or 2.4% of all crimes reported against females. Aggravated assault is when a person uses a weapon to cause severe injuries or displays it in a threatening manner. 
Nationally, there are indications that violence against women is escalating. A recent study found that  four women are killed each day in the U.S. by their intimate partners, up from about three a day in previous reports. 
"There needs to be more discussions about the cultural and traditional practices that lead to  intimate partner violence and the cycle of violence that many women go through," said Denise Benitez, a Los Angeles-based licensed marriage and family therapist specializing in domestic violence. 
Between 2010 and 2014, intimate partner simple assault was the second most reported crime against female victims in the City of Los Angeles, after battery simple assault. 
For the past nine years, the top five crimes against female victims were battery simple assault, intimate partner simple assault, burglary from vehicles, petty theft (of $950 or less) and identity theft. 
For domestic violence help:
The National Domestic Violence Hotline: 1-800-799-SAFE (7233) 
Los Angeles County Domestic Violence Hotline: 1-800-978-3600
Shepherd's Door Domestic Violence Resource Center (in Pasadena, Calif.): 626-765-9967
State resources for victims of domestic violence (from the US Department of Health & Human Services). 
How we did it: We looked at publicly available LAPD data on reports of crimes with a female victim during the past nine years in Los Angeles from 2010 – 2018.  Of the 1,894,026 total crimes in the database from Jan. 1, 2010 – Dec. 31, 2018, 9.3% have no entry for victim sex. The LAPD's publicly available data begin on Jan. 1, 2010. For neighborhood boundaries, we rely on the borders defined by the Los Angeles Times. Learn more about our data here. 
LAPD data only reflects crimes that are reported to the department, not how many crimes actually occurred. On occasion, the LAPD may update past crime reports with new information, or recategorize past reports. Those revised reports do not always automatically become part of the public database.
Want to know how your neighborhood fares? Or simply just interested in our data? Email us at askus@xtown.la.