Porch pirates: Steady as she goes
Package theft now a common nuisance in the city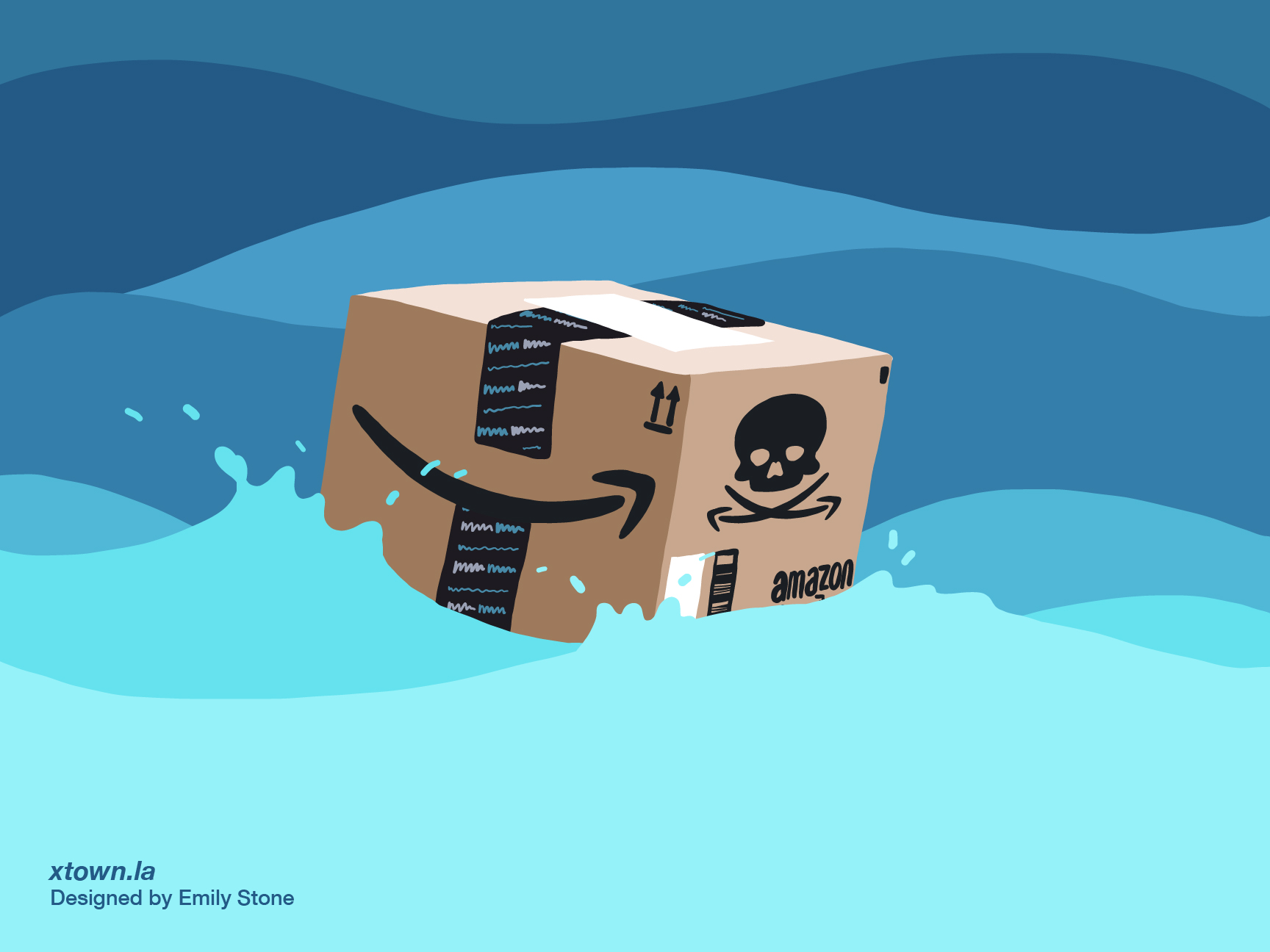 You're as likely to have your package stolen today as you were at the beginning of the year. Cold comfort for those who have been victims of so-called porch pirating, but it is good news that this type of thievery hasn't been increasing month to month in 2019. 
Reports of package thefts in the City of Los Angeles generally have been holding steady from Jan. 1 – July 2019, with a high of 194 incidents in May 2019 and a low of 157 incidents in April 2019. 
But just because the month-to-month numbers haven't seen big fluctuations, porch pirating in general is on the rise. These numbers only reflect incidents that have been reported to the police, not the total of actual package thefts.
And, it should be noted that December often has the highest number of porch pirate crimes due to an increase in packages ordered for the holidays.
The first seven months of 2019 saw an average of 5.8 porch pirate crimes each day. This is an increase of 21% from the same period of 2018, which saw 4.8 incidents a day.
U.S. shoppers have increasingly been abandoning brick-and-mortar stores for their online counterparts. But this rise in online shopping has led to skyrocketing instances of package theft, at least in LA.
In 2010, there were just two reported porch pirate incidents. Last year, there were 1,987. 
So far in 2019, Koreatown has had the most reported porch pirate incidents (55 reports), with Sawtelle and Westlake Village coming in at second and third (41 and 36 reports, respectively). Unlike burglars, who often target predominantly high-income neighborhoods like Woodland Hills, porch pirates seem to be setting their sights elsewhere, with Koreatown and Sawtelle ranking about average income-wise.
According to research published by e-commerce analytics company Verto, the heaviest online shoppers tend to be older females with household incomes under $50,000. 
Online vendors have been working to reduce porch pirating. Amazon recently started offering free in-car delivery for Amazon Prime members. The service enables customers to grant Amazon access to their cars via a Wifi-enabled key so delivery drivers can drop the packages into a car's trunk. The service allows delivery to cars parked in publicly accessible areas like the street.
The online behemoth has also created an app that allows a neighborhood's Ring doorbells, which record video and let you see who's at your door remotely, to act as a virtual neighborhood watch. The company has partnered with police organizations around the country to use the footage from the doorbell cams to catch thieves. Videos showing package thieves in the act have become their own sub-genre of content on social platforms such as Next Door and Neighbors. 
Lawmakers, too, are getting harsher on porch piracy. A proposed bill in the California legislature would make it a crime punishable by up to a year in jail.
How we did it: We examined publicly available LAPD data on crimes that included "suspect takes UPS, Fedex, USPS Packages" from Jan. 1, 2010 (the earliest available data) – July 31, 2019. For neighborhood boundaries, we rely on the borders defined by the Los Angeles Times. Learn more about our data here.
LAPD data only reflects crimes that are reported to the department, not how many crimes actually occurred. In making our calculations, we rely on the data the LAPD makes publicly available. LAPD may update past crime reports with new information, or recategorize past reports. Those revised reports do not always automatically become part of the public database.
Want to know how your neighborhood fares? Or simply just interested in our data? Email us at askus@xtown.la.