Yes, you should be scared on Halloween
Lots of crime on Halloween, but not in spooky places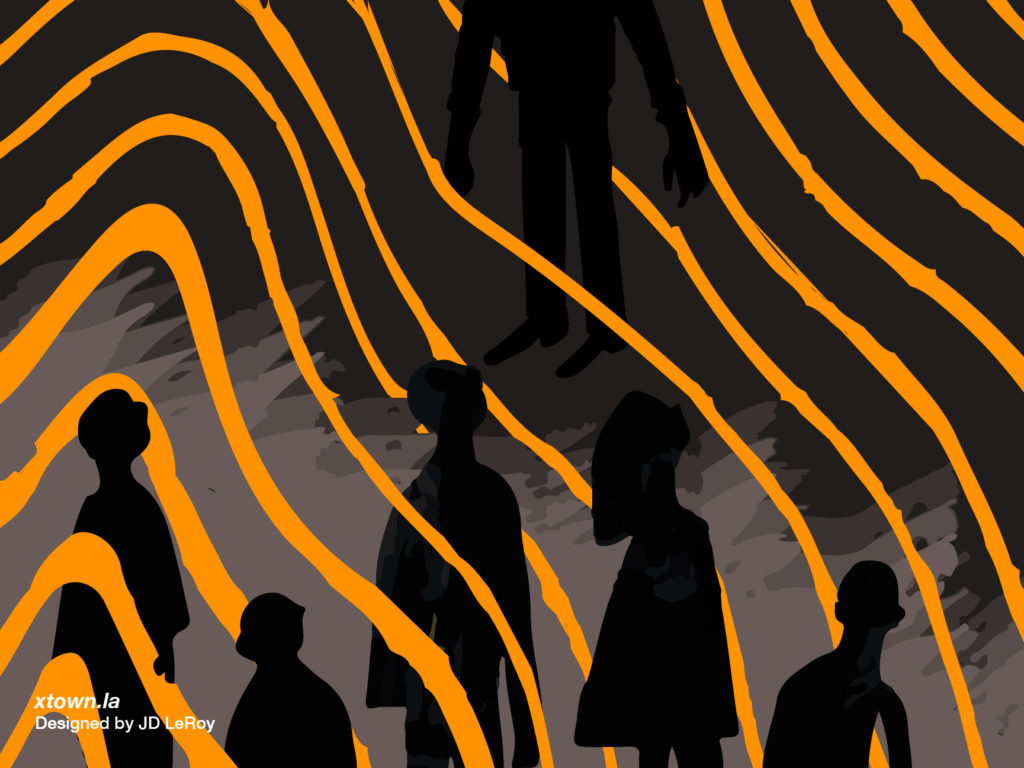 This Halloween, it's okay to hang out in graveyards, and your candy is probably not at risk. But watch out for masked robbers, especially in Downtown and Hollywood.
Last year, we reported that Halloween is the most dangerous holiday in the City of Los Angeles, racking up on average more crime reports than Fourth of July and St. Patrick's Day. This year, we're looking at what types of crimes people commit on Halloween and where they occur.
According to the LAPD's publicly available crime data, vandalism and battery take the lead for the most common crimes committed on Halloween, with 790 and 540 total crime reports since 2010, respectively.
There were 84 reports of vandalism last Halloween, making it the spookiest crime for 2018. There were also 54 reports of simple assault, meaning assault without serious injury. Aggravated assaults, or assaults with serious injuries, were reported 42 times.
The top neighborhood for Halloween crime reports is Downtown, with 298 total reported crimes since 2010.
Downtown had 42 reported crimes on Halloween last year. That's exactly twice the amount of crime reports Hollywood had last year, at only 21.
Some myth-busting: There is nothing special about the exact location at which people choose to commit crimes on Halloween, so the stereotypes of spooky graveyards and abandoned mansions are probably unwarranted. In fact, Halloween crimes are most commonly committed the street or in houses.
Out of the 714 crime reports on Halloween in 2018, 169 of them took place on streets, and 112 took place at single-family dwellings. Only two took place at abandoned buildings, and none took place at graveyards.
The only crime ever reported at a graveyard on Halloween was in 2017 at the Forest Lawn Memorial Park in North Hollywood's Griffith Park. The crime, however, was pretty un-scary:  A 57-year-old female had less than $950 worth of property stolen from her car at around 11 a.m., before the trick or treaters even came out.
Another Halloween stereotype, crimes involving candy, are surprisingly uncommon. In 2018, the only Halloween crime report that used MO Code 1007, "Suspect offers or solicits Candy," was an incident of theft in Harvard Heights, a neighborhood south of Koreatown.
At 7:40 p.m. on Oct. 31, 2018, multiple suspects grabbed a 52-year-old white male and frisked him for property at the 1300 block of S. Saint Andrews Pl. Maybe it was for his candy, but we can't be sure.
Costumed suspects are a little more common, as there were three incidents on Halloween in 2018 that used MO Code 0208, "Suspect Wore/Disguise Halloween Mask." All three incidents were robberies that took place in the evening.
One occurred at 6 p.m. on Oct. 31, 2018, on Main St. in Historic South Central. A masked stranger with a rifle robbed a 30-year-old Hispanic man. The masked stranger aimed the rifle at the victim from a vehicle and then took the victim's driver license. 
The takeaway? Halloween superstitions are mostly just that, but be careful of masked strangers with guns.
How we did it: We examined LAPD publicly available data on reports of crimes on Oct. 31, 2010 – 2018. For neighborhood boundaries, we rely on the borders defined by the Los Angeles Times. Learn more about our data here.
LAPD data only reflect crimes that are reported to the department, not how many crimes actually occurred. In making our calculations, we rely on the data the LAPD makes publicly available. On occasion, LAPD may update past crime reports with new information, or recategorize past reports. Those revised reports do not always automatically become part of the public database.
Want to know how your neighborhood fares? Or simply just interested in our data? Email us at askus@xtown.la.