How many vacant homes are in LA?
Empty properties might help with homelessness, but how to count them is in dispute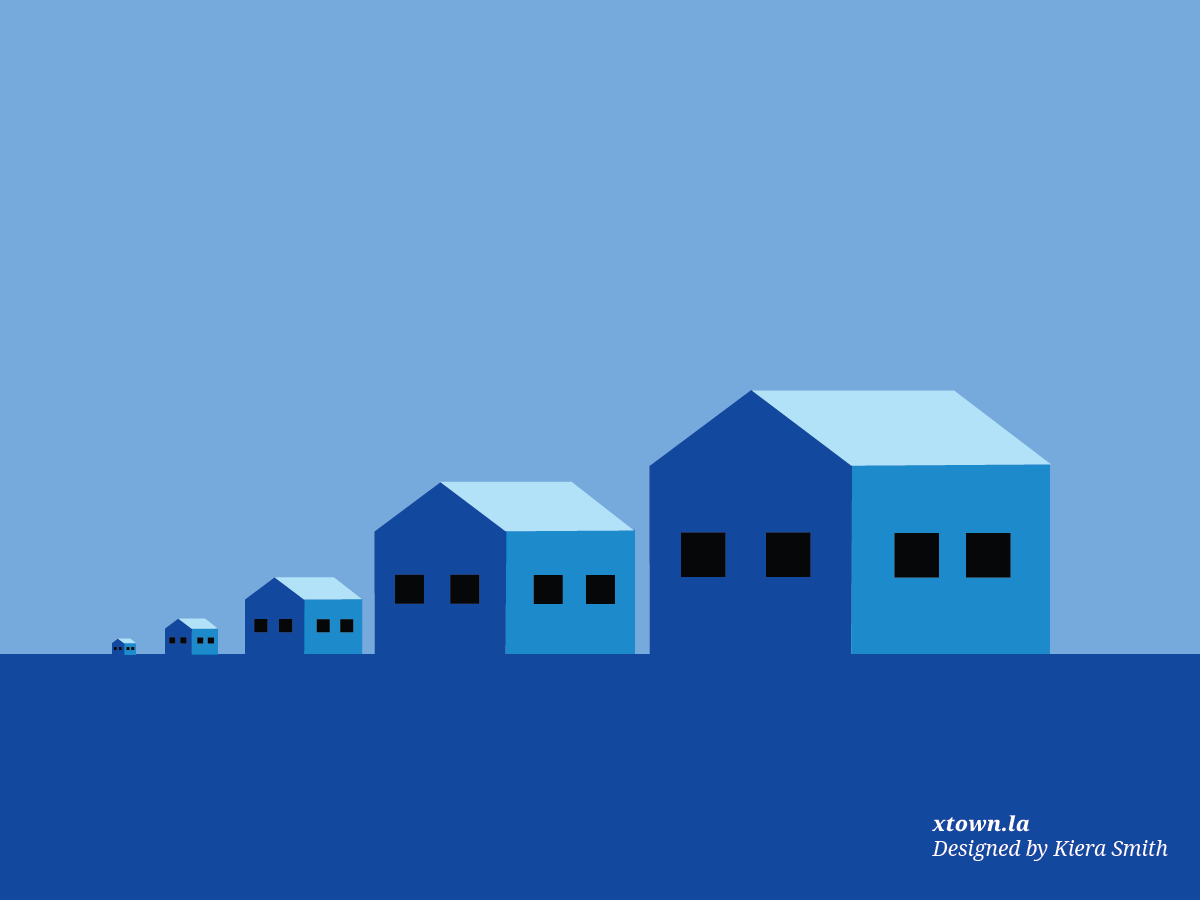 Is Los Angeles actually dotted with vacant properties that could ease its chronic housing shortage?
It depends on who is doing the math.
This summer, five Los Angeles city council members proposed a measure called the Empty Homes Penalty that would levy a fine on vacant units in order to push landlords to rent them out. The members cited U.S. Census Bureau data from 2017 that estimated that as many as 111,000 homes were sitting empty, equivalent to 3.8% of the city's rental units.
That vacancy rate, though still low when compared with many cities, seemed to offer a potential remedy to a city with 36,000 people experiencing homelessness. The city's homeless population grew by 16% from last year, and the main culprit was lack of affordable housing.
But how many vacant units are there? Even those who compile the numbers are not so sure. That's because there are different methods that use different data, from census surveys to tracking mail deliveries. And they come up with different results.
"There is not a specific definition for vacant unit," said Christopher Mazur, survey statistician of the Housing Statistics Branch at the U.S. Census Bureau. A field survey member would be the person to determine whether a unit is vacant or not, Mazur said.
That's how the city estimated the 111,000 vacant units, the number that prompted the city council members to draft their motion.
However, another counting method offers a more granular picture of vacancies in the city and produces a number that is significantly lower.
In 2006, the U.S. Department of Housing and Urban Development began partnering with the United States Postal Service to track addresses where mail had not been collected for at least 90 days. It defined those as "vacant addresses." According to this method, the City of Los Angeles had 13,725 vacant residential addresses, or 0.9% of all residential addresses in the area.
Because the HUD-USPS method accounts for every address in the city, it can produce a much more accurate picture of where vacant properties are located.
But the HUD-USPS method also has its limits. As long as someone is collecting the mail at a particular address, it will not be counted as vacant.
"I'd be willing to bet that there are many addresses that continue to receive mail in spite of being vacant, and if the owner drops by regularly to pick it up, USPS would never be the wiser," said Casey Maddren, president of United Neighborhoods for Los Angeles, a local advocacy group. "But the HUD-USPS approach might still be the most reliable thing we have right now."
The neighborhoods with the highest vacant address rates were mostly those with high household median incomes, the HUD-USPS data shows.
Neighborhoods and cities in the coastal vacation areas located around the City of Los Angeles such as Marina del Rey and Malibu also had high vacant address rates, the data show.
The Los Angeles City Planning Department used to track vacant homes by cataloguing dormant utility accounts, but it stopped doing so four years ago, City Planning confirmed. But short-term rentals would appear to be occupied housing units under this method.
There is, however, a more bootstrap method to count vacant units. Brad Kane, president of the P.I.C.O. Neighborhood Council drove around in the city, looked at the windows of high-rise condos and counted the ones that did not light up at night. His findings: vacancy rates are high in newly built luxury apartments.
"Those development companies rent two-bedroom units at $5,000," he said. "Then, they simply leave the units vacant when others were not willing to pay that price. But they keep getting permission to build more such units. This doesn't make sense to me."
Local landlords argued that they would not intentionally keep their units vacant.
"Our members and I have enough motivation to rent out our properties – mortgage, property tax, insurance and every other expense that we need to pay to operate the property," said Daniel M. Yukelson, executive director of the Apartment Association of Greater Los Angeles. "Nobody in their right mind would want to leave their units vacant."
While there has not been an agreement on the vacancy rate in the City of Los Angeles, it is agreed that housing affordability is a major problem. It prompted the proposal of a vacancy tax, although it might not make a difference.
"I'm afraid that a vacancy tax would be hardly effective in the City of L.A.," said Richard Green, director of the USC Lusk Center for Real Estate. "We already have a very low vacancy rate here. Plus, it would be really difficult to implement such a policy."
According to Green, a vacancy tax was first implemented in Vancouver, Canada. For years, the city's housing market was seen by foreign investors as a golden destination to store assets.
"In Vancouver, people are buying houses but not living in them," he said. "The motivation for foreign investors in Vancouver is simply to get their money overseas. It is very different from that of a typical investor, which is to make money on the investment."
Similarly, there are areas in Los Angeles County deemed hotspots for foreign investment. But foreign investors in the area tend either to live in the properties themselves or allow their children to do so, as a big motivation for these investments is access to the local education resources, according to Green.
Green cited the City of San Gabriel as an example. While foreign money inflates housing prices in the city, it only has a vacant address rate of 0.4%. The number is below the average rate of 0.8% in LA County, according to the HUD-USPS data.
According to the "Empty Homes Penalty" motion, which would only be applied to the City of Los Angeles, the first step after its approval in September is for the Housing and Community Investment, Building and Safety and City Planning to report on the amount of vacant, habitable housing units in Los Angeles. Both Building and Safety and City Planning stated that they have not come up with a plan to count vacant units yet. Housing and Community Investment had not responded for comment by the time of this report.
How we did it: We examined Housing and Urban Development data on addresses identified by the USPS as having been "vacant" in the second quarter of 2019. Vacant addresses are addresses where mail had not been collected for at least 90 days. For neighborhood boundaries, we rely on the borders defined by the Los Angeles Times. Learn more about our data here.
Want to know how your neighborhood fares? Or simply just interested in our data? Email us at askus@xtown.la.