Early warning: As Coronavirus spread in China, port traffic began to sink
The slowdown in shipping was a precursor of trouble to come
Long before COVID-19 dominated headlines in the U.S., factories across China were grinding to a halt as the country enacted stringent public health measures. 
Today, Los Angeles itself is on lockdown, while China gradually opens back up. But the full impact of the slowdown on the Chinese economy is only now being felt at the Port of Los Angeles and the Port of Long Beach, where cargo imports are the lowest they've been in five years.
The Port of Los Angeles, North America's busiest, is one of the main economic engines of the region. Combined with the adjacent Port of Long Beach, these hubs are responsible for one out of every nine jobs in Southern California. You are probably wearing at least one item of clothing that came through those ports right now.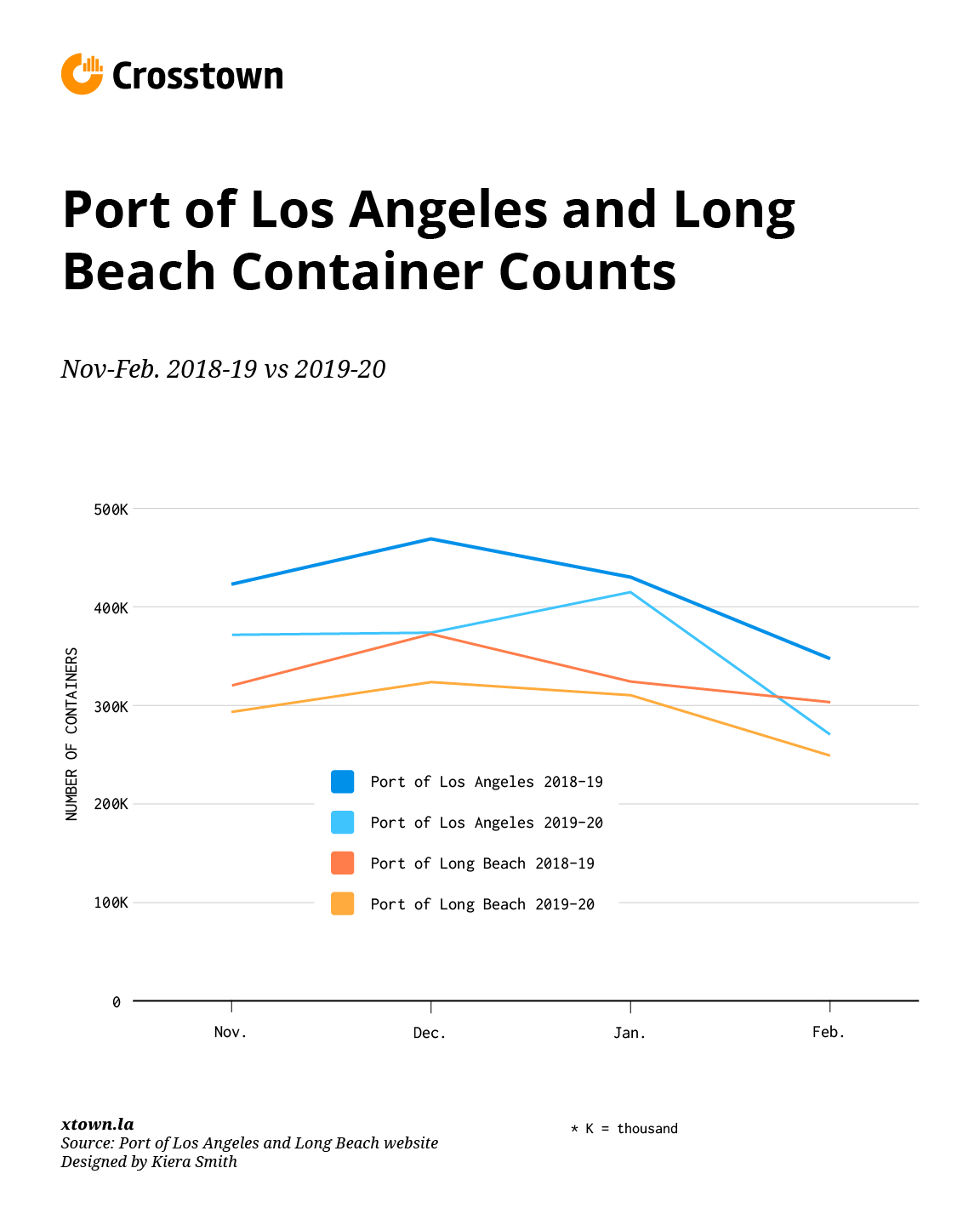 China is far and away the largest source of cargo. At the Port of Los Angeles, China supplied $128 billion in cargo value in 2019, more than three times the value of its closest rival, Japan. 
Reduced volume at LA's port stands to make the economic slowdown now gripping the U.S. even worse. 
The first cases of COVID-19 were reported in the city of Wuhan, in central China, in late Dec. 2019. Health authorities took their first measures on restricting movement in mid-January. Beijing extended the Lunar New Year holiday from the week of Jan. 24-30 to Feb. 2. And by Feb. 20, lockdowns had extended to at least 760 million people, making it impossible for many factories to operate. 
The Port of Los Angeles January container counts were on par with the same month last year. But by February, as Coronavirus spread throughout China and other countries, counts decreased by 22%, compared with 2019. The port's container counts also fell by almost 35% from January to February of this year.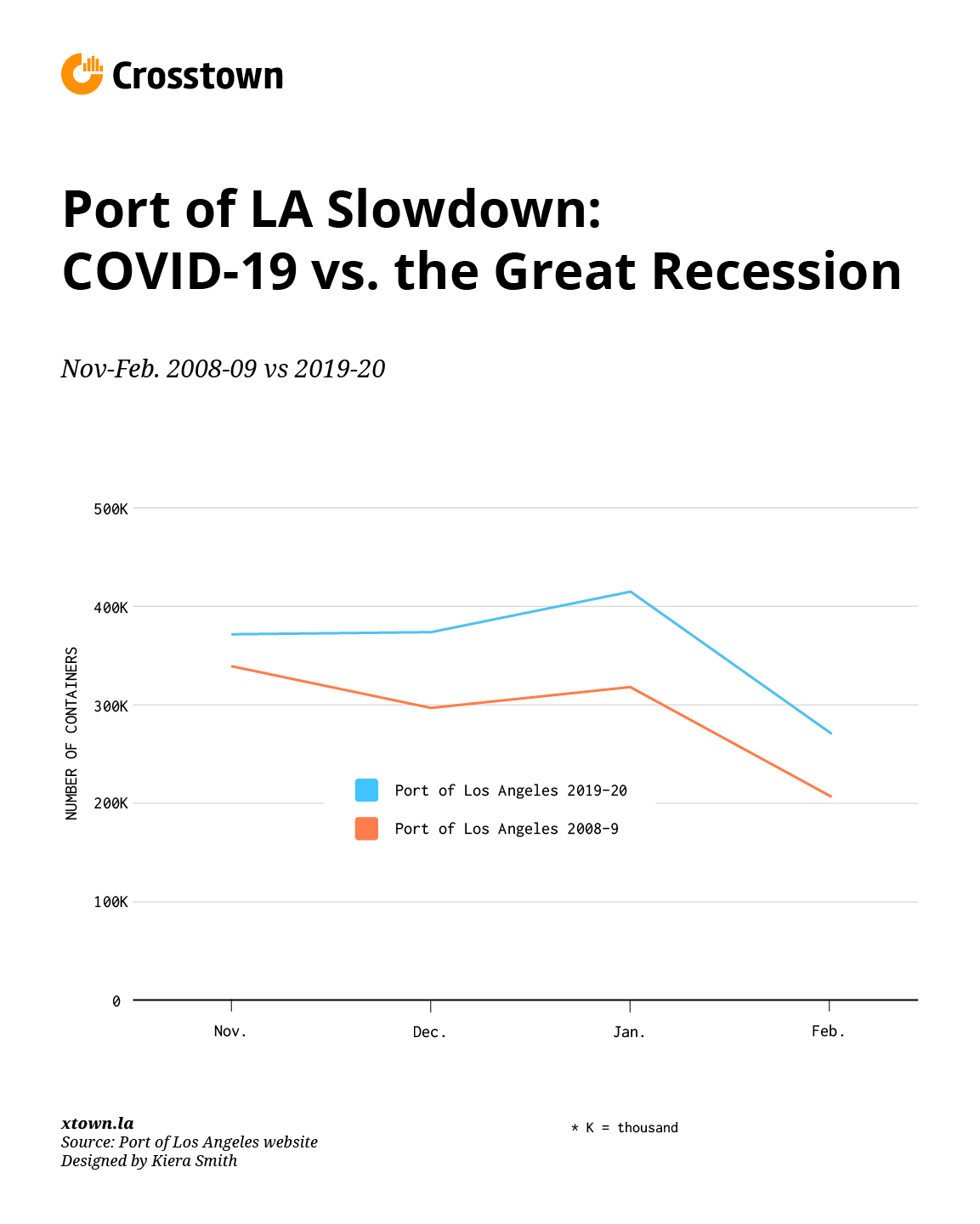 The slowdown in trade has economic consequences for Southern California, according to Gene Seroka, the port's executive director. Less freight means less work for the over one million people who depend on those jobs, such as truck drivers and warehouse workers. And it will take some time for trade to get back to normal, even as COVID-19 cases have slowed significantly in China over the last several days.
Transpacific cargo usually requires about a 14-day voyage from the ports of Shenzhen or Shanghai to Los Angeles. So now, even as factories in China come back to life, it could be several weeks before cargo numbers pick up. Meantime, the widespread movement restrictions across the U.S. impacting states from California to Illinois and New York, are likely to reduce orders for goods manufactured in Asia, extending the slowdown in cargo traffic. 
How we did it: We compared publicly available inbound container volume data from different periods for both the Port of Los Angeles and the Port of Long Beach.