The LA intersection where accidents happen
This corner in Harvard Park had more collisions than any other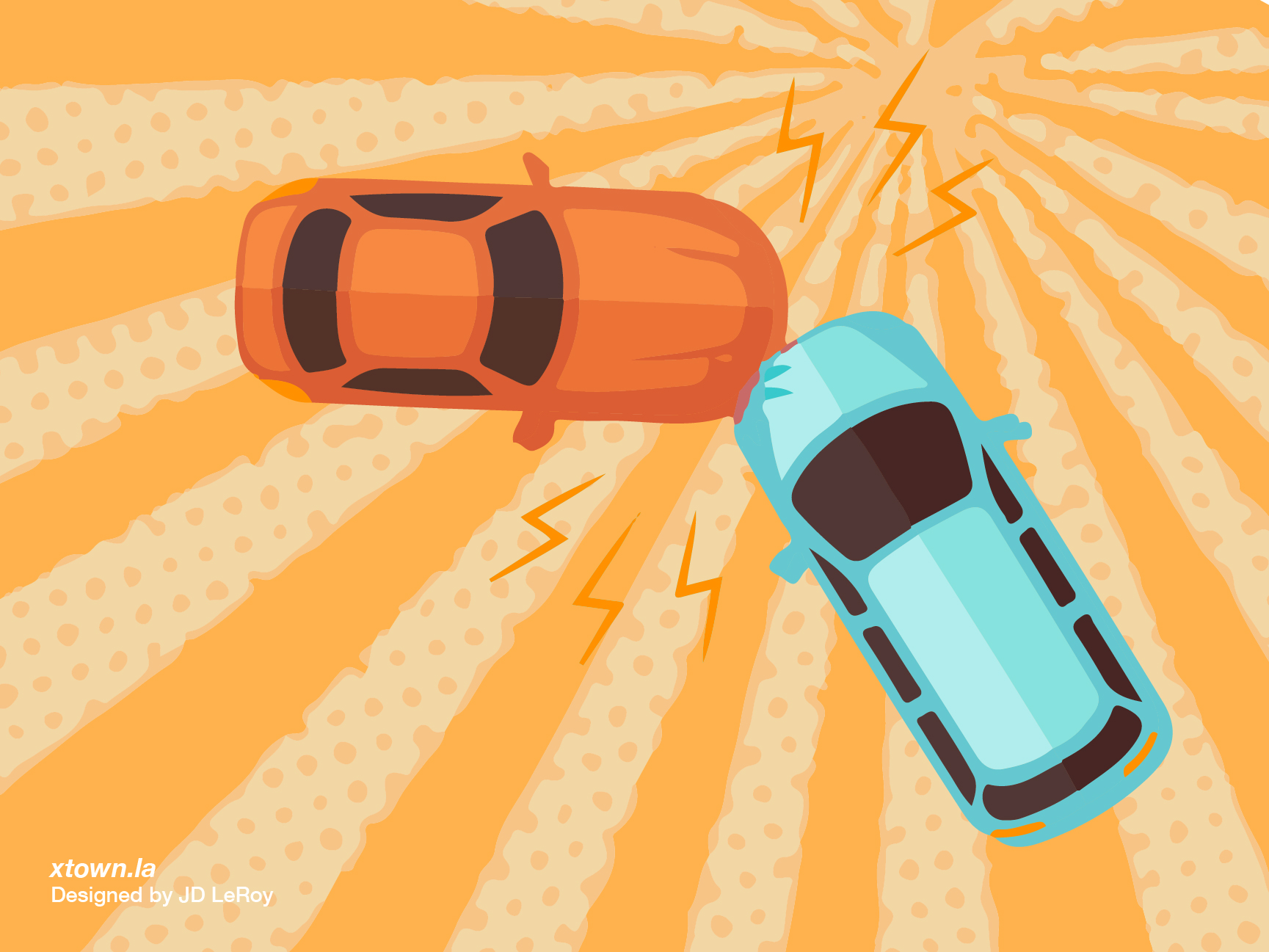 There is a new intersection topping the list of the city's most dangerous stretch of pavement: Slauson and Western Ave. in Harvard Park. 
During the first seven months of the year, there were 22 collisions in and around that intersection, more than any other in Los Angeles, according to data from the Los Angeles Police Department. That was more than the intersection in Van Nuys that last year topped the list for most collisions in the city. Through July, that intersection — where Sepulveda Blvd. crosses Sherman Way — had 19 collisions, placing it at No. 2. 
Overall, collisions are down 27% so far this year compared with the first seven months of 2019, due largely to the protracted COVID-19 shutdown, which kept many cars off the road. Collisions recorded in the LAPD data can  involve vehicles, pedestrians, cyclists or property. 
Yet there are still a number of hot spots around the city where vehicles collide with alarming frequency. The city's Department of Transportation has a special name for these places: the High Injury Network. The network is used to identify and prioritize safety improvement projects as well as education and enforcement strategies on these streets.
Both the Harvard Park and Van Nuys intersections are part of the High Injury Network.
It's not always clear what features make an intersection more dangerous. Eleven lanes converge at the crossing of Western and Slauson and the area is surrounded by strip-mall parking lots. But the traffic levels and commercial activity are similar to many other busy intersections. 
"It's usually because people drive recklessly or road rage," said Jocelyn Villasana, a cashier at the Union 76 gas station, which sits at the intersection of Slauson and Western. "It does get frustrating because there's a lot going on at this intersection. Across the street is a Big Lots, there's also a Starbucks and people are trying to get to where they're going."
Last year, this intersection had 35 accidents, which didn't even place it in the top 10 for the city. 
Traffic collisions by month, Jan. 2019-July 2020
In Van Nuys, the number of collisions at Sepulveda Blvd. and Sherman Way, is not surprising to Michael Browning, vice president of the Van Nuys Neighborhood Council. He said people trying to avoid unrepaired potholes could be contributing to the problem. 
"The intersection continues to be the main hub of commerce and activity for the neighborhood and is still very busy," he said. 
Browning said in addition to the collisions, he has also noticed a lot of crime alerts through the Citizen app, about fights and assaults at the intersection. 
The third-most dangerous intersection so far this year is also in Van Nuys, at Sherman Way and Kester Ave. It had 11 collisions from Jan. 1 – July 31. The Van Nuys neighborhood had five intersections in our top 20 list for collisions during that same time period. 
Figueroa St. and Manchester Ave. in Vermont Knolls and Slauson Ave. and Vermont Ave. in Vermont-Slauson tied for fourth most dangerous intersection so far this year, each clocking 10 collisions during that time period. 
There is some good news. Only six of the top 20 intersections saw an increase during the first seven months of this year for traffic collisions.
How we did it: We examined LAPD publicly available data on reported traffic collisions from Jan. 1 – July 31, 2020, compared with the previous year.  For neighborhood boundaries, we rely on the borders defined by the Los Angeles Times. Learn more about our data here. 
In making our calculations, we rely on the data the LAPD makes publicly available. On occasion, LAPD may update past collision reports with new information, or recategorize past reports. Those revised reports do not always automatically become part of the public database.
Want to know how your neighborhood fares? Or simply just interested in our data? Email us at askus@xtown.la.
*An earlier version of this article included a chart with the incorrect list of most intersections with the most collisions.