It's hard to take a vacation from crime
Even those opting for 'staycations' can be a victim of theft or burglary at a short-term rental in Los Angeles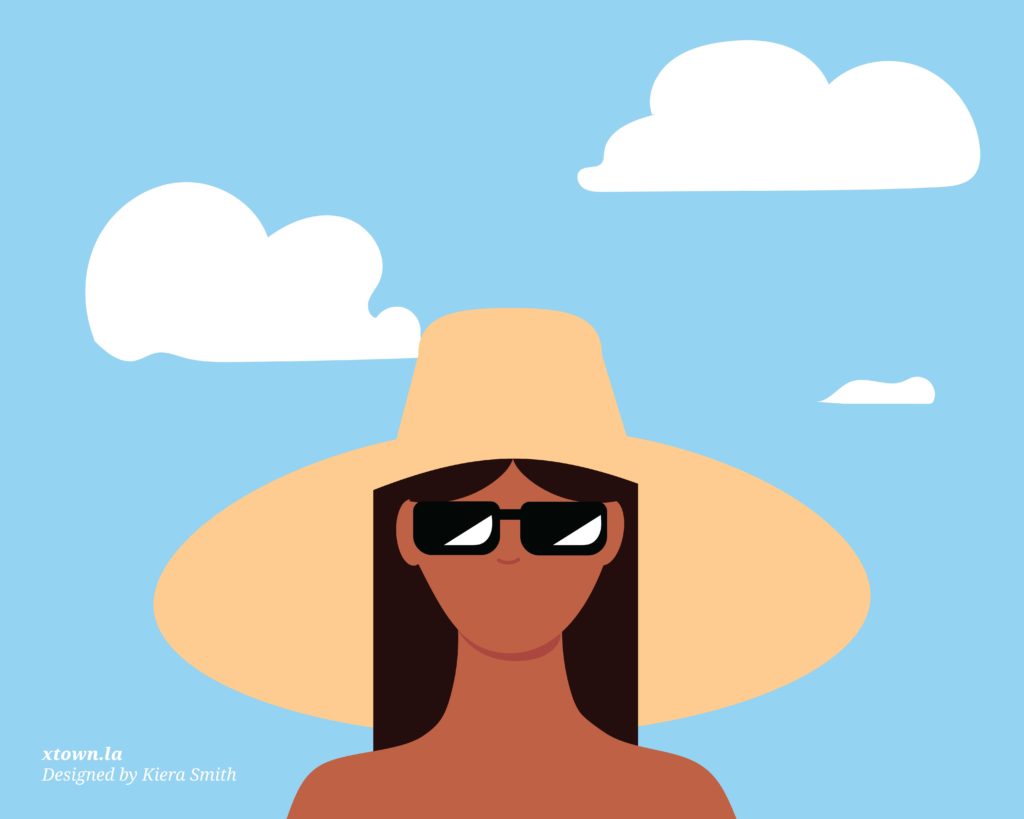 People whose vacation plans involve avoiding airplane trips and booking a private room or home may be taking key steps to staying safe from the coronavirus. That, however, does not mean they are free from all threats: Some people opting for "staycations" are winding up a victim of theft or other crime.  
The number of crime victims at short-term vacation rental homes rose 555% from 2017-2019. Although the numbers are relatively small, there is still a marked increase: from 20 incidents in 2017 to 131 in 2019, according to Los Angeles Police Department data. 
Crimes in short-term rentals in Los Angeles, 2017-2019 
The 2020 figures are lower, almost certainly due to fewer people traveling during the pandemic, but the problem remains. From Jan. 1-Sept. 20, 2020, crime at short-term vacation rentals in Los Angeles fell 27%, to 73 incidents, down from 100 during the same period last year.  
Crimes at short-term rental sites in Los Angeles, 2019 vs. 2020
Users of Airbnb booked more than 1 million nights of future stays on a single day in July, with half of the travel destinations within 300 miles, according to Airbnb. The company attributes the rise in drivable bookings to people seeking a safe way to travel and avoid a hotel, where they could come into close contact with strangers. 
Over a nearly four-year period, Hollywood has been the site of the most vacation-rental crimes in the city, with 65 incidents reported to the LAPD. That may also be the result of the neighborhood's popularity with out-of-town guests. The Hollywood Hills saw 33 incidents, followed by Downtown with 21. 
Crimes in vacation rentals in Los Angeles by neighborhood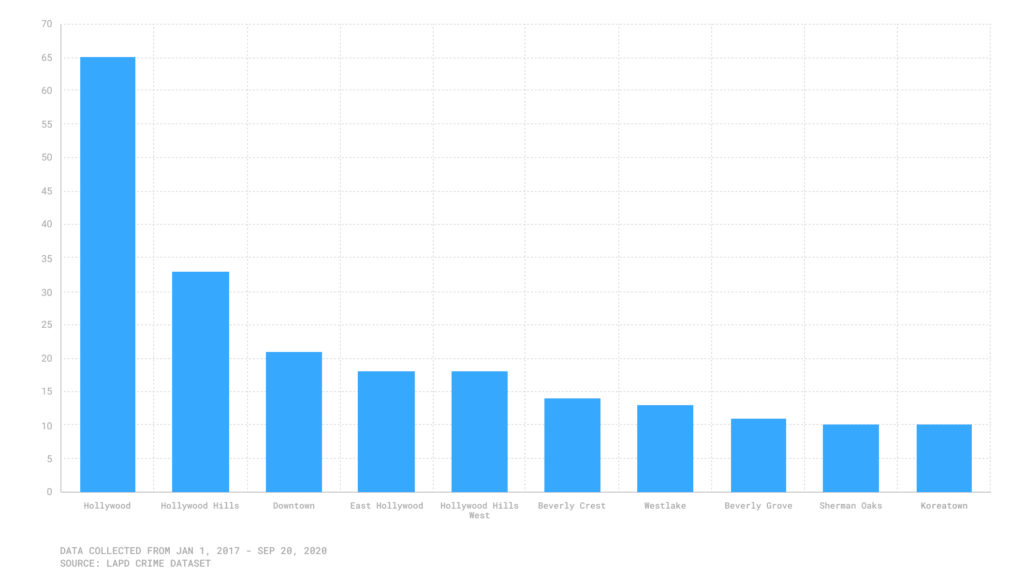 Various types of theft make up nearly 45% of all reported incidents since the start of 2017. Burglary accounted for 20%, and assaults were reported in 14.5% of the crimes.
From Jan.1-Sept. 20 of this year, 37 victims of crime at short-term vacation rentals were women, and there were 31 male victims. Those who identified as non-binary accounted for five victims. 
Variety of crimes
The incidents reflect a variety of criminal activity. On March 13, an Airbnb rental on Fountain Avenue in Hollywood was booked by a 60-year-old man. Early in the morning, someone unlocked and opened the door of the residence. A burglary was caught on video.  
A more serious incident occurred on Sept. 12 in Koreatown. At 3 a.m., someone armed with a weapon entered a vacation rental on Oxford Avenue and stabbed a 26-year-old woman. A police report said the suspect was drunk, but the victim, who was also under the influence of drugs or alcohol, refused to cooperate with the investigation. 
The crime reports do not seem to be much of a deterrent for prospective vacationers. Hollywood has a neighborhood score of 72 out of 100 for rental demand, with 81% of the listings being entire homes on apps such as Airbnb and VRBO, according to market analysis site Airdna. 
Vacation rentals in private homes have become a big business in Los Angeles, with some homeowners using the money to help make mortgage payments. Given the economic impacts of the pandemic, some homeowners may be even keener to rent their spare rooms or homes.
Meanwhile, the city has struggled to regulate the business, and both create a tax revenue stream and maintain the integrity of neighborhoods. The Los Angeles City Planning department in January updated its Vacation Rentals Ordinance, increasing the number of short-term vacation rental permits that can be issued to 14,750, from the previous cap of 3,625. 
How we did it: We examined LAPD publicly available data on reported crime involving victims staying at a short-term vacation rental from Jan. 1, 2017-Sept. 12, 2020.  For neighborhood boundaries, we rely on the borders defined by the Los Angeles Times. Learn more about our data here. 
In making our calculations, we rely on the data the LAPD makes publicly available. On occasion, LAPD may update past collision reports with new information, or recategorize past reports. Those revised reports do not always automatically become part of the public database.
Want to know how your neighborhood fares? Or simply just interested in our data? Email us at askus@xtown.la.