The Detective: Outdated language persists
Seven 'lynching' incidents recorded in LAPD data in one week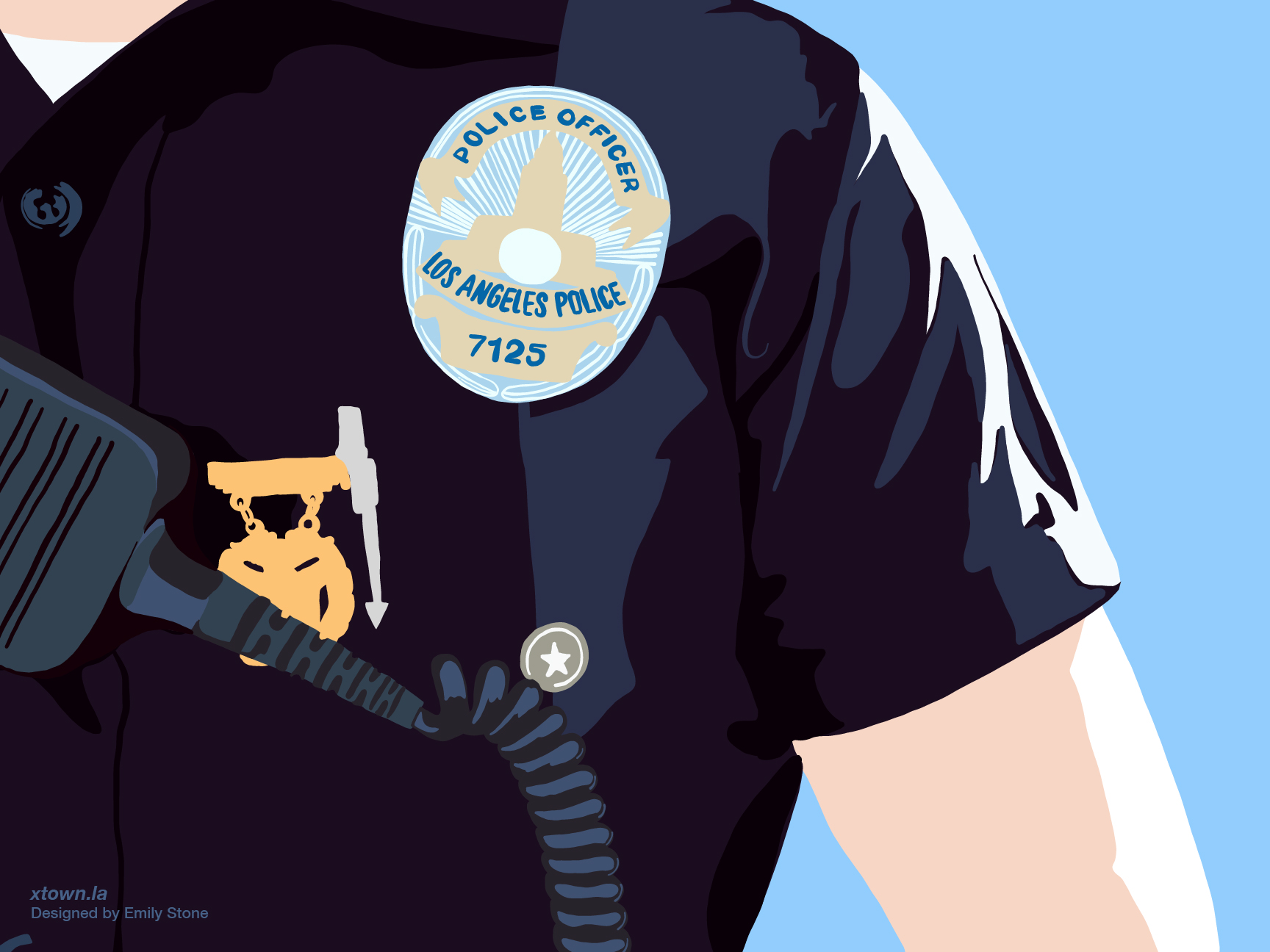 Here are a couple of recent anomalies in Los Angeles Police Department data found by the Detective, our data-crawling robot, and aggregated by the robot's human assistant Lauren M. Whaley. This period covers Oct. 12-18, 2020.
? Despite an outdated definition, "lynching" keeps popping up in LAPD data. There were seven separate "lynching" crimes recorded at 12 a.m. on Oct. 15 at the intersection of 111th and Figueroa streets in Broadway-Manchester. 
Lynching is commonly associated with the extrajudicial murdering of Black people in the Jim Crow era, and is defined in the dictionary as someone killed by a mob for an alleged offense without a legal trial. 
The LAPD, however, relies on an outdated and since-removed California penal code that defines lynching as when a mob removes a person from lawful custody of a peace officer.
The reported lynchings appear to coincide with an "officer involved shooting" the evening of Oct. 14, where officers came upon a person pointing a gun at a group of people in a car at a gas station. According to a department press release, the officers shot and killed the person after telling them to put down their weapon. Later that evening and into the early morning hours of Oct. 15, the officers reported encountering seven protestors, whom they arrested for "willfully obstructing a police investigation." 
? Online can lead to real-life danger. The Detective recently came across a rarely used police code: a suspect was described as "deaf/hearing impaired." Publicly available LAPD data shows that the suspect met the victim, a 40-year-old woman, in an internet chat room. The two met up in real life on Oct. 12 in Wilmington, and the suspect struck the woman with a bottle. The crime was recorded as aggravated assault with a deadly weapon. 
? From Oct. 12-18, the Detective also flagged 57 reports of intimate partner aggravated assault, 12 reports of disturbing the peace and 11 instances of simple assault against LAPD officers: One in Green Meadows, three in Pico-Union, one in Vermont Knolls and six in Vermont-Slauson. 
How we did it: At Crosstown, we examine publicly available crime data from multiple Los Angeles County law enforcement agencies. We have a robot on the team called the Detective that scans the LAPD publicly available data for anomalies. LAPD officers tag most crime reports in their system with MO codes, for "modus operandi," Latin for operating method or style. The MO codes are shorthand for describing what happened in a crime incident.
Questions about our data? Write to us at askus@xtown.la.