What's wrong with the men?
Looking at what is behind the gender disparity in Los Angeles coronavirus vaccination rates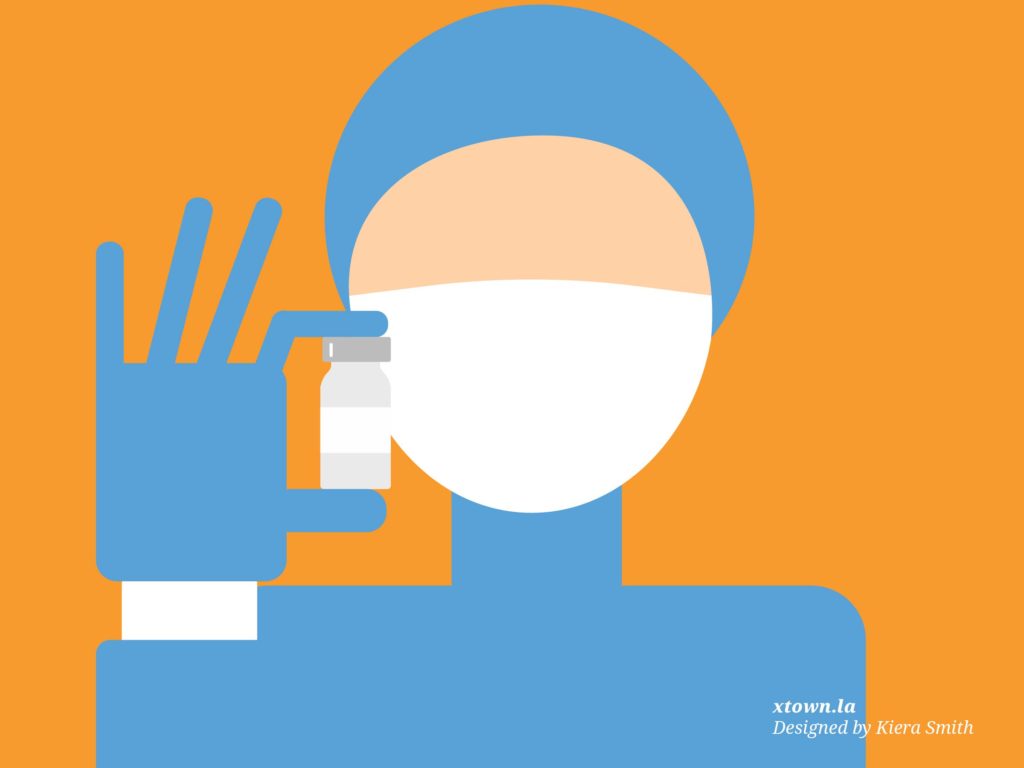 As coronavirus vaccines go into arms across Los Angeles and the rest of California, elected officials and health leaders have frequently talked up the need for equity, with the goal to ensure that low-income neighborhoods and communities of color receive just as much coverage as wealthier, white areas. However, in Los Angeles, one disparity has emerged: a gender vaccination gap.
Through April 9, nearly 3.1 million residents of Los Angeles County had received at least one dose of a vaccine, according to data from the County Department of Public Health. Of that, 1,864,567, or 60.4% of the recipients, were women. Just 1,217,679, or 39.4%, were men (gender is unknown for .2% of recipients).
A total of more than 4.7 million vaccine doses have been administered in the county, according to a County Department of Public Health statement on April 9. That includes approximately 1.65 million second doses of either the Pfizer or Moderna vaccines, and 136,232 doses of the single-shot Johnson & Johnson vaccine. 
There is also a gender discrepancy nationally, though it is not as wide as the gap in Los Angeles. Data from the Centers for Disease Control and Prevention through April 12 shows that of the nearly 121 million Americans who have received at least one dose of a vaccine, 56.4% are women. This comes despite women comprising 50.8% of the United States population.
Number of women and men who have received at least one dose of a coronavirus vaccine
Exactly why the divide is so great in Los Angeles County is hard to say, though there appear to be multiple contributing factors. Part of the discrepancy could be attributed to the sizable number of women working in frontline healthcare jobs who qualified for early vaccinations. According to national data from the Bureau of Labor Statistics, women constitute 89% of registered nurses and 86.9% of healthcare support occupations (they make up 40.8% of physicians and surgeons). This is reflected in early CDC vaccination data: Of the 13 million people who received at least one dose of the vaccine between December and January, 63% were women. 
Women also comprise the majority of residents of long-term care facilities, another place prioritized for early vaccinations. In nursing homes, 60.3% of short-stay residents and 67.9% of long-term residents are women, according to a National Center for Health Statistics study. 
Different for deaths
The gender discrepancy also raises eyebrows because men are more likely than women to die from complications due to COVID-19. According to the County Department of Public Health, the mortality rate is 289 deaths per 100,000 men, 88% higher than the 153 deaths per 100,000 women. 
Robynn Cox, an assistant professor of social work at the University of Southern California and a fellow at the USC Schaeffer Center for Health Policy and Economics, said the disparity may also be attributed partly to vaccine allocation and prioritization strategies, where there are trade-offs between exposure and severity due to limited supplies.
"There are a number of things that have to be weighed when you're trying to think about who gets the vaccine," Cox said. "To the extent that women are more exposed to the virus because of the professions that they work in, balancing that exposure with the severity of the illness is probably tricky." 
While there is a 60.4%-39.4% divide between women and men receiving vaccine doses in Los Angeles County, the size of the gap is shrinking slightly. On March 26, according to the Department of Public Health, the split was 63.2%-36.9%.
Cox noted that in some states a gender disparity has decreased as vaccine eligibility expands.
 "If [the gap] does have to do with which groups are being prioritized based on their profession, like healthcare workers and education and those living in nursing homes," she said, "then you would expect there to be a convergence as you open it up to more individuals."
The County Department of Public Health provides gender vaccination data every other week. The next update is scheduled to be released on April 23.
How We Did It: We examined publicly available data on coronavirus vaccinations and the Los Angeles County Department of Public Health, the Centers for Disease Control and Prevention, and the National Center for Health Statistics, along with mortality information from the County Department of Public Health.
Interested in our data? Check out the Crosstown coronavirus interactive map or email us at askus@xtown.la.