The Detective: The case of the not-so-friendly neighbor
A rundown of recent criminal activity in Los Angeles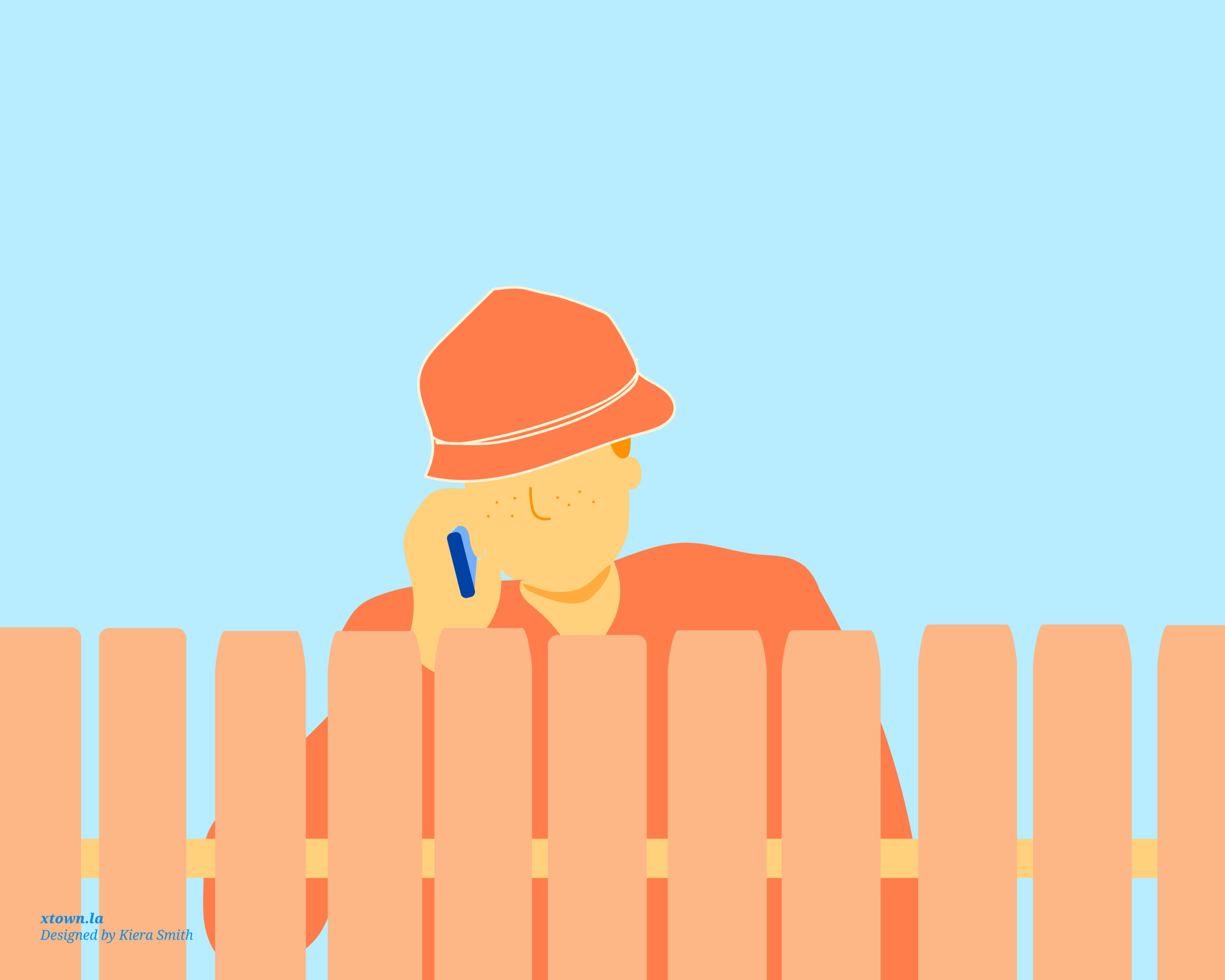 Here are some recent anomalies in Los Angeles Police Department data found by the Detective, our data-crawling robot, and aggregated by the robot's human assistant, Taylor Mills. This period covers July 5-July 11, 2021.
🔎 It's one thing to post opinions on Facebook, but painting personal views on a neighbor's property counts as a crime. On July 6 a 25-year-old in Pico Robertson found vandalism pertaining to reproductive health services on his property, and police identified the individual responsible as his neighbor. While the LAPD didn't disclose exactly what was written or drawn, this is the second incident of vandalism involving reproductive health reported.
The pandemic drove crimes against neighbors to new levels (perhaps a consequence of being stuck at home all the time), with 2,234 incidents reported in 2020 – the highest for a single year. So far in 2021, crimes against neighbors continue at a higher rate than pre-pandemic levels. In June there were 204 crimes reported, a spike from the 139 reported in the same period in 2019.
🔎 Kids may want to check their pockets the next time they take a photo with their favorite character on Hollywood Boulevard. On July 8 a 13-year-old tourist was robbed right outside the set for Jimmy Kimmel Live! by a suspect wearing a character costume.
It is unclear exactly what was taken from the child, but this isn't the first time such a crime occured here. In Sept. 2018 a bunco theft was reported at this exact location involving a costumed individual.
While this incident is disturbing for families visiting Los Angeles, overall crime against tourists remains below pre-pandemic levels. This June there were seven crimes reported against tourists, a drop from the 22 reported in the same period in 2019.
🔎 A disturbing altercation occurred between a church leader and one of their employees on July 7 in Lake Balboa. According to the LAPD, a man identified as either a pastor or priest aimed a gun at a 62-year-old man in a home. What led to this tense threat remains unclear, but this is the first time a pastor or priest has committed a crime against a church employee.
Since the LAPD made its data publicly available in 2010 there have been 14 instances of church leaders being involved with aggravated assault.
🔎 Any family dispute can get ugly, but it's especially awkward when a son tries to take the identity of his mother while being arrested. On July 9 the LAPD responded to a call in Pico Union concerning an elderly woman being abused by her son. While he was being arrested, he attempted to use her identity to thwart the system.
Looking at crimes involving family disputes, levels remain high compared to the unprecedented spike seen in 2020. June 2021 reported the highest amount of crimes pertaining to family feuds at 187— an uptick from the 149 seen in June 2020.
How we did it: At Crosstown, we examine publicly available crime data from multiple Los Angeles County law enforcement agencies. We have a robot on the team called the Detective that scans the LAPD publicly available data for anomalies. LAPD officers tag most crime reports in their system with MO codes, for "modus operandi," Latin for operating method or style. The MO codes are shorthand for describing what happened in a crime incident.
Questions about our data? Write to us at askus@xtown.la.