The Crosstown Vaccine Tracker
A look at the weekly trends in Los Angeles inoculations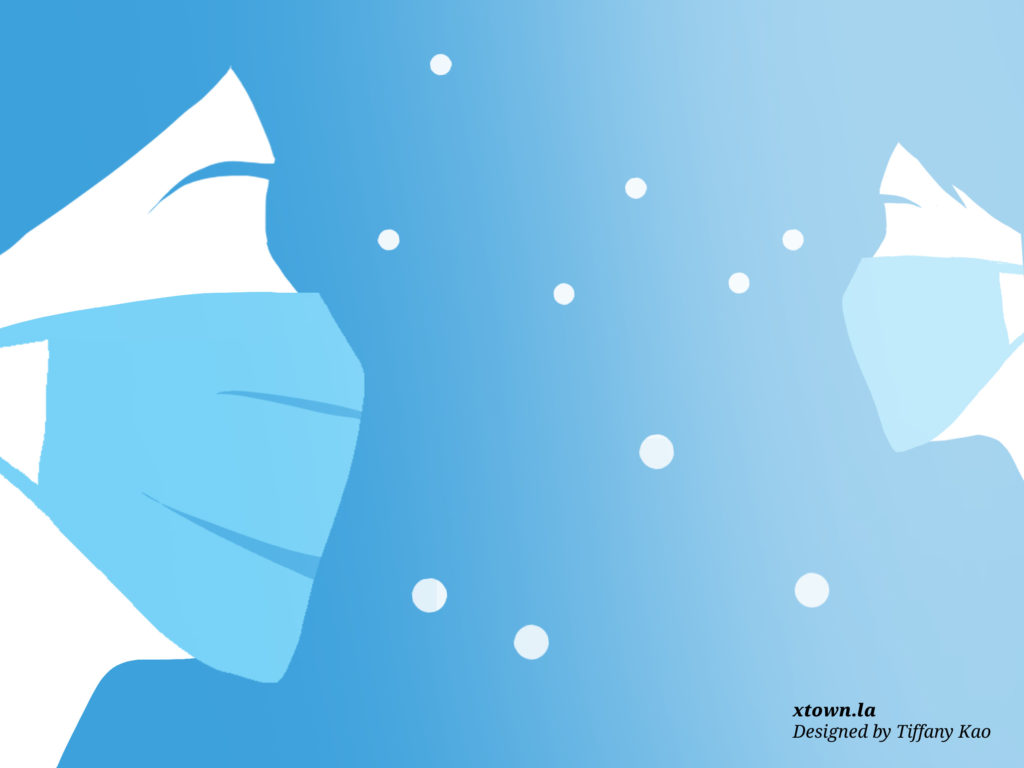 In what has been an unpredictable summer, Los Angeles County saw the relaxing of many COVID-19 safety restrictions, and not long afterwards, as the case level spiked due to the spread of the Delta variant, the reintroduction of a mask mandate. The shifts continue, as on Tuesday the Los Angeles County Department of Public Health modified the Health Officer Order to require masking at outdoor mega-events (those with 10,000 or more people). Crosstown is following the progress to deliver the most important data about inoculations and vaccinations.
Case study
The average COVID-19 case rate from Aug. 10-17 decreased by 0.4%. The flatlining counts as great news, considering that the previous week cases increased by 19%. Additionally, the last time average cases decreased in a week was June 8-15. On Aug. 17, the seven-day average of new cases was 3,442.
A rise in COVID-19 cases is always followed about a month later by an increase in deaths, and that is happening again. On Tuesday, the seven-day average of deaths was 19, more than double the seven average deaths one month prior. On Wednesday the Public Health Department reported 34 deaths; the daily figure (on a day without a backlog) had not been that high since April 22.
Hospitalizations also continue to rise, although the pace of increase has slowed from a few weeks ago. From Aug. 10-17, the rate of increase in hospitalizations was 11.7%; the previous week the level grew by 32.1%. On Tuesday, the Department of Public Health reported 1,679 people with COVID-19 in local hospitals. That is the highest figure since Feb. 27.
Daily positivity rate, July 1-Aug. 18
On Tuesday, the test positivity rate was 3.5%, down from 6.6% two weeks ago. While this is a positive development, health officials are concerned the rate and overall numbers will rise again with LAUSD students returning to in-person school on Monday. However, the effects may not be dramatic, as the testing of every student each week could catch the kind of asymptomatic cases that were missed in the past.
Vaccination Progress
The weekly vaccination rate has dipped to its lowest point since inoculation eligibility opened to every resident 12 and up back in May. During the six-day period of Aug. 7-12, the County administered 125,615 total doses, including 50,000 second doses. This is a 21.2% decrease from the nearly 160,000 vaccinations administered the week prior. (Typically the County reports data for a full seven-day week, so that could explain the lower numbers.) 
As of Aug. 12 (the most recent day for which data is available), a total of 11,416,306 doses had been administered. This includes 5,070,446 second doses.
This breaks down to 72.3% of County residents 12 and older having received at least one dose, and 63% are now considered fully protected. Meanwhile, 89.6% of residents 65 and older have received at least one dose, and 80% are considered fully vaccinated.
How We Did It: We analyzed coronavirus data related to new cases, deaths, hospitalization and vaccinations data provided by the Los Angeles County Department of Public Health.
Interested in our data? Check out the Crosstown coronavirus interactive map or email us at askus@xtown.la.