Is Los Angeles back in business?
There are signs that the city has lagged the state and the nation in economic recovery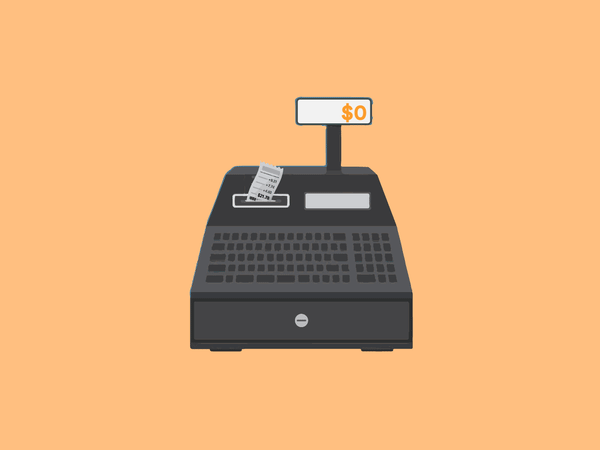 Through much of last year, the national economy rebounded from the depths of the coronavirus. One key indicator came from the U.S. Census Bureau, which reported that 5.4 million new business applications were filed in 2021, surpassing the 4.4 million in 2020. The state of California similarly saw a record number of new business applications. 
But it's unclear just how much Los Angeles has been able to ride the wave of a resurgent economy. The county's January unemployment rate edged up to 7% from 6.8% in December. That is well above the statewide rate of 5.8%. 
Then, there is the city Office of Finance's listing of active businesses. It recorded 28,020 new business starts in Los Angeles in 2021, a 14% decrease from the previous year, and a 20% drop from 34,831 new businesses in 2019. 
The numbers have been falling since peaking at 38,396 new business registrations in 2018, and the 2021 figure marks the lowest annual tally since 2013. 
But does this mean that the local economy is moving in the opposite direction of the state and nation? Not necessarily. 
All businesses that operate in the city of Los Angeles are required to obtain a Business Tax Registration Certificate from the Office of Finance. The active businesses database records which businesses have registered, along with their self-reported start dates. 
Office of Finance Director Diana Mangioglu said that while she cannot comment on the city's business starts, business tax revenues have continued to rise over the past five years, and growth occurred even during the pandemic. 
"I don't know if you can just rely on the active business numbers and then say that business activity is dropping in L.A.," she said.
Too much red tape?
Economists say a number of factors may have contributed to the declining number of new business registrations, such as red tape and the high cost of living in the city. 
Steep regulatory fees and taxes, which business leaders have long criticized, pose challenges as the city seeks to recover from the slowdown of the pandemic. Los Angeles has historically ranked low on surveys that chronicle the ease of doing business in a metropolitan area. 
"When thinking whether to start, businesses think about what red tape will look like in the long term," said Alexander Specht, an associate economist at the Los Angeles County Economic Development Corporation's Institute for Applied Economics. "The business environment just isn't as conducive to small business start ups. There are a lot of these regulations to deal with in the city."
Rising housing costs
The high cost of living, complete with soaring rents, is another obstacle. According to salary data company Payscale, the cost of living in Los Angeles is 43% higher than the national average.
"We have been talking about housing affordability as an issue in Los Angeles for decades, and what happened in the past three years only made it worse because home prices are still rising," said William Yu, an economist at the UCLA Anderson Forecast. 
Real estate firm Redfin reported a record median home sale price of $955,000 in the city in December 2021. Rents in the city of Los Angeles also rose during the pandemic, though neighboring cities of Pasadena and Burbank jumped even higher. 
'City on fire'
Not everyone believes that the regional economy has so many challenges. That includes Christopher Thornberg, the founding partner of Beacon Economics. He says some people are misreading the data.
"There's a high cost of living because this is a successful economy. That's an effect, not a cause," said Thornberg. "If this economy was crap, it would be cheap to live in."
"I see a lot of regional activity. I see busy restaurants and venues," he added. "I look around the city of L.A. and I see a city on fire."
The Los Angeles economy has weathered difficulties before. During the recession triggered by the 2008 financial crisis, new business starts recorded by the Office of Finance soared. In 2009 the city logged 13,627 new businesses, a 9% increase from the year before. And 2010 was even better, with 15,786 new businesses registered.
Yu attributes this to the lower housing prices at the time.
"When the housing prices crashed in 2007 and 2008, home prices and the cost of living became more affordable," he said. 
Though many people lost money in the crash, the cost of buying a home or renting retail space was suddenly cheaper. 
"Right now it's different, with this pandemic recession coming, albeit home prices continuing to rise at a historical rate," he said
New to the market
Of the new businesses that registered last year, 1,739 were listed under the category of personal services, which encompasses everything from palm reading to wedding planning. Also logging high numbers were single-family housing construction firms (896), writing and performing freelancers (883), and home healthcare services (486). 
Despite overall declining numbers, the city in 2021 set a high, according to Office of Finance data, for new business starts for limited service restaurants (435), which encompasses drive-thrus, pizzerias and fast food establishments. There were also record high start figures in categories including women's clothing stores (167), personal care services such as massage parlors and beauticians, and jewelry stores (106).
Specht of the LAEDC is not surprised that many of the hardest-hit business sectors, such as restaurants, bounced back in 2021. 
"Now that the economy is getting back to normal and people are learning to live with the coronavirus, consumers are going back to purchasing services that they largely stopped using during the pandemic," he said. 
How we did it: We examined the Los Angeles Office of Finance's listing of active businesses from 2008-2021. 
Have questions about our data? Or have a question? Write to us at askus@xtown.la.