A spike in crime at cannabis dispensaries
Cash and cannabis make for tempting targets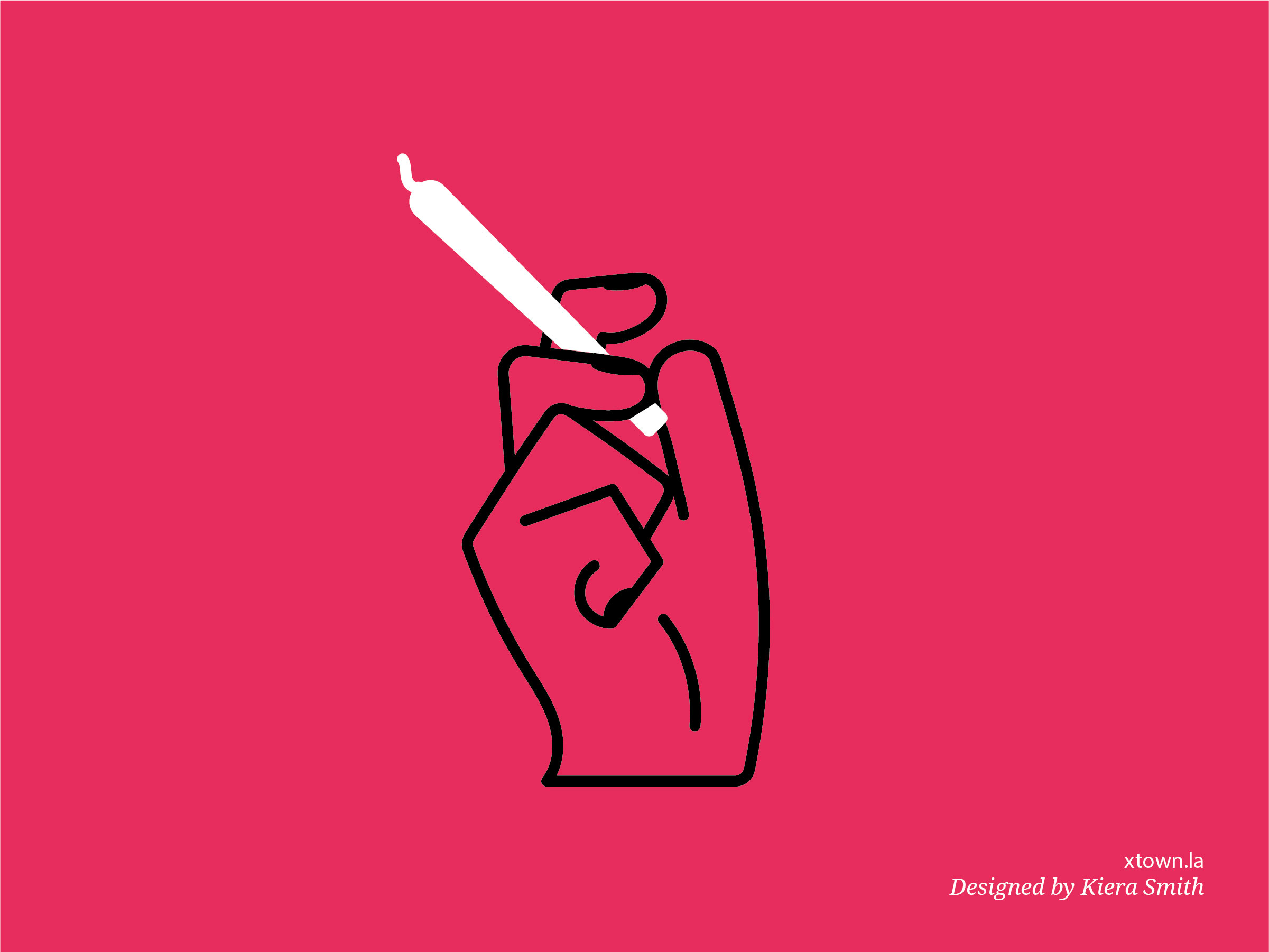 Just before closing time on Feb. 13, three men and a woman walked into California Cannabis Melrose Dispensary in Larchmont posing as customers. Once inside, two of the men pulled out handguns and held a worker at gunpoint while the gang took cash from the register and grabbed product off the shelves. They tossed their haul into a waiting car and sped off. 
A month prior on Jan. 11, burglars attempted to break into the same dispensary through the front door, but the alarm went off before they could bust their way inside. Virgil Grant, the dispensary owner, said he's heard from police and others that thieves are "specifically targeting cannabis dispensaries." 
Over the past four months, there have been more reports of robberies, burglaries, assault with a deadly weapon and other crimes at Los Angeles dispensaries than during any other stretch since cannabis became available for retail sale four years ago. In the month of February, there were 14 reported crimes, the highest ever since 2018. January had 10 crimes, while November and December had eight each. In previous years, the average monthly number of crimes never reached five. 
Tempting targets
Flush with a combination of cash and cannabis products (which can be readily resold), dispensaries make for a tempting target. "From my experience, the target is the money as well as the cannabis," said Capt. Lilian Carranza from the Los Angeles Police Department's gang and narcotics unit. 
[Get COVID-19, crime and other stats about where you live with the Crosstown Neighborhood Newsletter]
Because federal law still treats cannabis as illegal, financial institutions are reluctant to work with the industry for fear it could land them in hot water. As a result, many cannabis companies are forced to do business largely in cash. Burglary and robbery made up 71% of all cannabis crimes in Los Angeles reported in the first two months of the year. 
On Jan. 24, a male suspect cut the gate lock at a dispensary on Stanford Avenue in Downtown, made his way inside and stole products off the shelf while also vandalizing the store. Two nights later, a suspect carrying what the police described as an unknown weapon, pried open and removed the door at a dispensary on Vine Street in Hollywood, around the corner from the Capitol Records building, and took products off the shelves. Downtown, Hollywood, Van Nuys and Larchmont were the neighborhoods with the highest number of crime reports at dispensaries. 
Hirsh Jain, regional chair of the Cannabis Chamber of Commerce, said there is a perception among those who are perpetrating these crimes that there is a ton of cash available in dispensaries, which isn't always accurate. 
In many cases, the damage caused to the facility during the break-in exceeds the amount of product or cash that is stolen, explained Jain. 
"So I think you're finding a lot of disappointed robbers there," said Jain. 
The illicit industry
Some experts say competition from the illicit cannabis industry is one of the main drivers behind the rise in crime.
According to Jerred Kiloh, president of the Los Angeles-based United Cannabis Business Association, punishment for operating an illegal cannabis business is overly lenient. California's 2016 Adult Use of Marijuana Act reduced almost all cannabis-related felonies to misdemeanors. 
Because the punishment is often light, illegal cannabis businesses can continue to thrive, says Kiloh. Pre-2018, when the state permitted only the use of medical cannabis, there were thousands of retail locations in Los Angeles. Currently, there are roughly one thousand licensed cannabis businesses, according to the city's most recent budget. The drop in the number of locations, claims Kiloh, provided an incentive for illicit businesses to thrive. 
"And when you have the kind of demand that they're having now, it's a lot easier to go into a dispensary, steal everything you can and have a great resale market for it," he said.
Kiloh complains that police in the state have become lax when it comes to protecting dispensaries. During one notable episode in San Francisco, video appears to show police officers not intervening in a dispensary robbery unfolding right in front of them. 
"So a lot of [police] don't even arrest anyone anymore," he said. 
The LAPD's Capt. Carranza said that's not the case. Once a call is generated, police are obligated to go and conduct a thorough investigation. 
"And if the officers don't and then we find out that they didn't, they could face disciplinary action," she added. 
Carranza has found that the police are less likely to be called to a crime scene that occurs at an illegal dispensary. Police find out after the fact as opposed to a legal dispensary. 
"They call us right away, on the spot," she said.
High costs of doing business
Cannabis retail dispensaries and cultivation operations in California are required to follow strict security requirements to operate legally. This includes having a comprehensive video surveillance system, a burglary alarm system, complying with lighting and storage regulations, and providing one or more security guards during business hours. 
Kiloh, who owns a dispensary in Los Angeles, said dispensary owners in the area now have armed security guards 24 hours a day, adding to their costs.  
Cannabis companies already have high insurance rates, due to the fact that marijuana is still considered illegal at the federal level. After a theft, a cannabis business may never be able to get insurance ever again, said Kiloh. 
"A lot of these companies are having to go above and beyond to protect their own assets because there's not a lot of comfort or soft landings on the other side," said Kiloh.
He complained that the city doesn't spend enough on cracking down on unlicensed sales, despite the hefty revenue it receives from taxing the legal dispensaries. In the 2018-19 budget, the city's cannabis regulation department received $4.2 million in funding, while fees and taxes generated $9.98 million. In the current fiscal year, which ends June 30, the department's budget increased to $5.2 million, even though the industry it is regulating had grown considerably more, generating about $16.5 million in fees and taxes. 
How we did it: We examined LAPD publicly available crime data on reports of crime at cannabis retail locations from Jan. 1, 2018–Feb. 28, 2022. For neighborhood boundaries, we rely on the borders defined by the Los Angeles Times. Learn more about our data here.
LAPD data only reflects crimes that are reported to the department, not how many crimes actually occurred. In making our calculations, we rely on the data the LAPD makes publicly available. LAPD may update past crime reports with new information, or recategorize past reports. Those revised reports do not always automatically become part of the public database.
Questions about our data? Write to us at askus@xtown.la.