5 things to know about COVID-19 this week
The President says the pandemic is over, but Angelenos still wrestle with COVID-19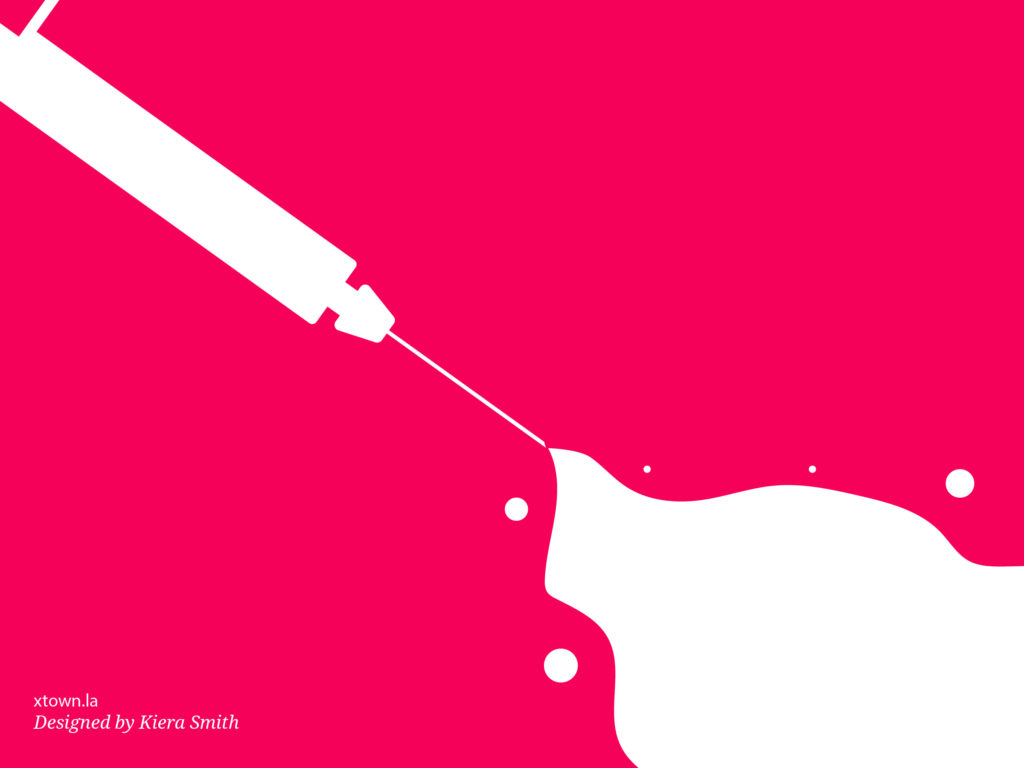 On "60 Minutes" Sunday night, President Joe Biden declared, "The pandemic is over." That said, Los Angeles and many other areas continue to deal with the ongoing impacts of the coronavirus. Crosstown each week runs down 5 things to know about COVID-19 in the region. Here is the latest.
1) Fewer cases
For the tenth week in a row, the number of new COVID-19 cases in Los Angeles County has dropped. From Sept. 14–20, the Department of Public Health reported 10,605 new infections, down 10.7% from the prior week. 
The current seven-day average stands at 1,515 cases, the lowest level since mid-April. In late June the county was seeing more than 5,000 new cases each day.
[Get COVID-19, crime and other stats about where you live with the Crosstown Neighborhood Newsletter]
2) Boosting boosters
Updated "bivalent" boosters that protect against new Omicron strains have been available in Los Angeles County since early this month. Health officials are making a concerted effort to urge residents of skilled nursing facilities to get jabbed as soon as possible. These individuals are at an elevated risk for severe symptoms if they become infected, and cool fall weather has historically led to an increase in cases. 
As of Sept. 4, 91% of skilled nursing facility residents in the county and 98% of staff were fully vaccinated. Nearly all are at least two months out from their last vaccination, making them eligible for the fall booster. 
3) Dealing with death
The number of weekly deaths due to COVID-19 continues to fluctuate within a relatively narrow range. That continued this week, as the death toll grew slightly. There were 11 more fatalities from Sept. 14–20 than the previous week.
The seven-day average of COVID-19 deaths is 14. Altogether 33,519 Angelenos have died from the coronavirus.
4) Policing COVID-19
Each week LAPD Chief Michel Moore appears before the Los Angeles Police Commission and details crime statistics in the city. He also shares data about COVID-19 infections in the department that contains approximately 12,000 sworn and civilian staff. 
"We are continuing to see a week-to-week reduction in the number of new COVID-19 positive cases," Moore stated during the meeting on Sept. 20. From Sept. 14–20, he said, there were 19 new cases, a 21% drop from the week before. He added that 13 of the new infections were among fully vaccinated personnel.
He also said 83 department staff are recovering at home, down from 136 the previous week. On Aug. 27, 189 personnel were at home, meaning this figure has been cut in half in less than a month.
Since the beginning of the pandemic, there have been 7,190 infections within the LAPD.
5) County comparison
The state of California reports the number of vaccinations administered by county, providing insight into how Angelenos compare with other residents.
According to the dashboard, 72.1% of Californians have completed their "primary series" (the term for receiving a first and second dose). Los Angeles County ranks 13th out of the 58 counties in the state, with 73.5% of residents fully vaccinated.
The higher-ranking counties are mostly located along the central and northern coast. In San Francisco, 84.3% of people have been fully vaccinated. Meanwhile, many counties in rural, central California have far less protection. Mariposa County has a 46.4% primary series vaccination rate.
The dashboard also counts those boosted—the statewide rate is 58.7%. Here, Los Angeles slips to 23rd of 58 counties, with 59.9% of residents getting the additional jab. San Francisco tops the state with 79.1% of people boosted. Mariposa ranks last, with only 39.5% getting the extra dose.
How we did it: We analyzed coronavirus data related to new cases, deaths, hospitalizations and vaccinations provided by the Los Angeles County Department of Public Health.
Interested in our data? Check out the Crosstown coronavirus interactive map or email askus@xtown.la.