More LAPD officers receive big bump in pay
Increase in overtime triples the number of officers making above $150,000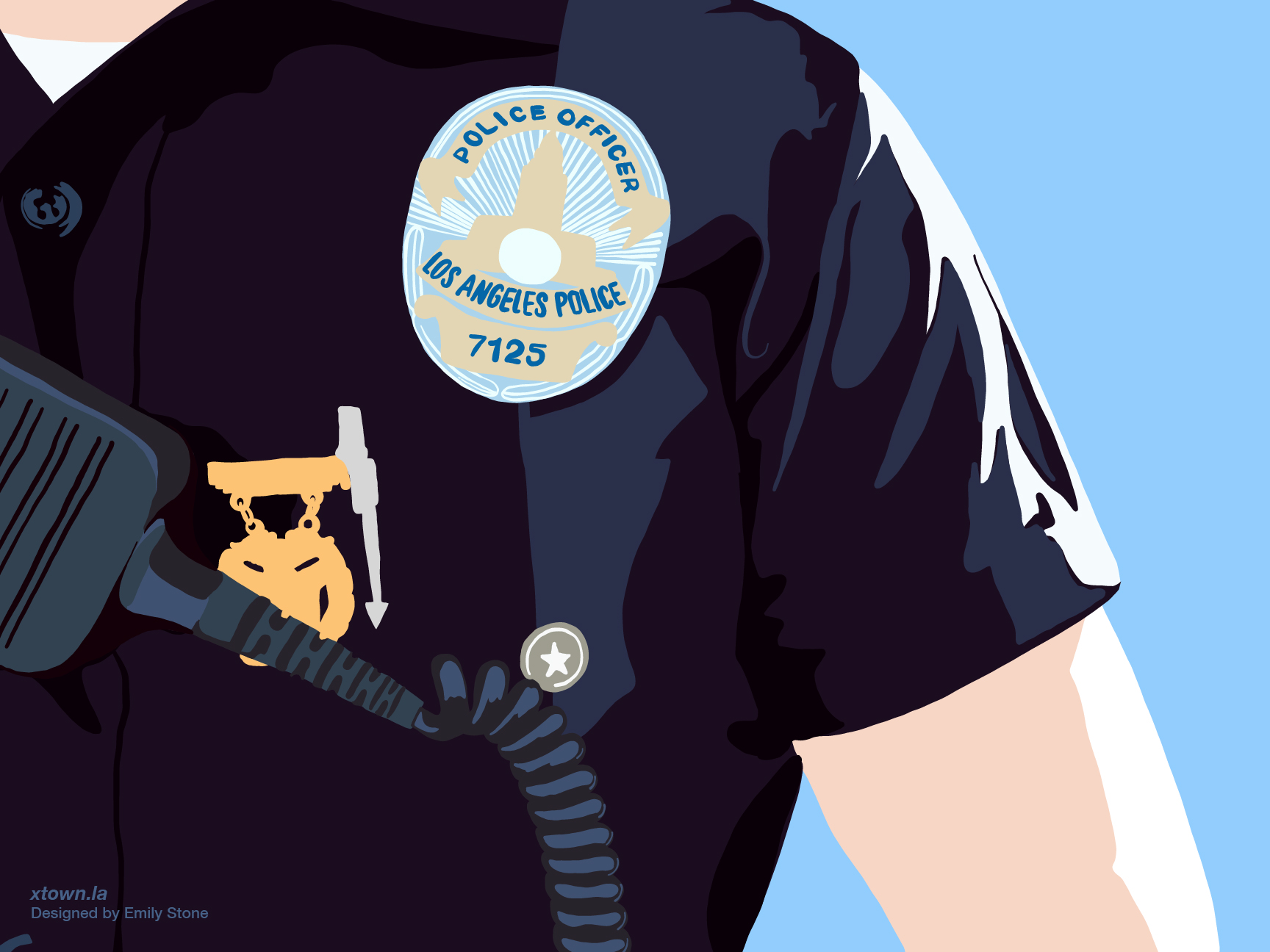 Over the past five years, the number of Los Angeles Police Department officers making over $150,000 rose 316%. 
In 2022, according to data from the Los Angeles City Controller's office, 2,924 police officers were paid more than $150,000, or around one in four members of the entire sworn force. Five years earlier, the number of officers making that amount was 925. 
Behind the hefty pay jump are a number of issues that are bedeviling the LAPD as well as police departments across the county. These range from a pronounced decline in the recruitment of new officers to extended absences resulting from COVID-19-related illness to an increasing reliance on paying overtime in order to fill shifts. The rise in salaries also occurred during a period when, following the murder of George Floyd in Minneapolis, there were widespread calls to reduce funding for police departments. 
Los Angeles mayors dating back to Richard Riordan have sought to have a force of 10,000 sworn officers, but that has turned out to be an elusive goal. Mayor Karen Bass has called for bulking up the level to about 9,700 officers.
The department currently has 9,236 sworn personnel, with another 2,660 civilian staff, Chief Michel Moore told the Los Angeles Police Commission on Feb. 7. The department has sought to bolster its ranks, including with a $24,000 housing subsidy it began offering last fall as a way to attract new recruits. (The money comes from the nonprofit Los Angeles Police Foundation and private donors, not the city or department itself.) 
According to the department's hiring page, the starting salary for an officer who completes 12 months of training is $83,687, or $40.08 an hour. There is an annual pay increase of about $4,400. 
[Want to know more about crime, traffic and housing in your neighborhood? Sign up for the Crosstown Neighborhood Newsletter]
The department typically loses around 500 officers a year through retirement and attrition. Currently, the department aims to hire more than 700 new cops a year, but it has struggled to fill spots. A police academy recruitment class can accommodate 60 students, but the most recent graduation had only 22 cadets.   
In the pandemic year of 2020, the department hired only 79 new officers; in the three previous years, it hired roughly 500 a year, according to the city's budget. Those shortfalls, along with increased sick leave during COVID-19, has led to a growing reliance on overtime. That overtime can significantly pump up officer pay. 
Moore in January said the department is currently down 228 sworn officers from its budgeted amount. It is also short 48 civilian positions. 
The LAPD's public information office declined to offer explanations about the increase in overtime pay. 
One contributing factor in overtime pay is availability. The department hiring page notes that rather than a traditional five-day workweek, officers can work three 12-hour shifts or four 10-hour shifts. This provides additional opportunity for police to pick up a full extra day at overtime rates.
Tom Saggau, a spokesperson for the Los Angeles Police Protective League, the union that represents most rank-and-file officers, said increasing overtime has become an essential stopgap measure. "Without overtime, public safety in Los Angeles would suffer, more crimes would go unresponded to, investigations would slow and the department would be hampered from swiftly deploying resources to address real-time crime trends, such as follow-home robberies, shootings, and hate crimes." 
Saggau also said that dipping into overtime is often cheaper for police departments than adding new staff because it doesn't require increasing other costs, such as healthcare and benefit payments. 
Indeed, the LAPD's spending on overtime increased by 60% between 2017 and 2022. Last year, the department spent roughly $206 million on overtime, according to payroll records, accounting for 16% of total wages. Between 2016 and 2021, officers were also awarded a new labor contract, which increased compensation. 
The spending dipped during 2020 and 2021, however, as the onset of the pandemic and the associated lockdown allowed the LAPD to reduce its reliance on overtime work, according to the Los Angeles City Administrative Officer, the department which monitors city finances. 
One major contributor to overtime pay is patrolling the trains and buses of the Los Angeles Metropolitan Transportation Authority. In December 2021, Metro approved an extension of the LAPD's contract, which amounts to roughly $77 million a year. 
In the most recently concluded fiscal year, which ended June 30, 2022, the LAPD's operational budget was $1.761 billion. (When pension and other costs are factored in, the total rises to more than $3 billion.) That represents a roughly 18.5% increase from the 2016-17 fiscal year. During that same period, the city's overall general budget increased by around 30%. 
In the most recent year Moore earned $445,800. However, a number of other officers on the force also brought in hefty pay. Last year, a police commander made $429,000, while a sergeant made $399,000. In 2021, two deputy chiefs made over $450,000, a salary higher than the chief. 
There is a negligible pay gap between male and female officers when only salaries are calculated. However, the gap widens significantly when overtime is accounted for. Female officers make up about 20% of the force, but accounted for only 12% of all overtime pay in 2022. 
How we did it: We analyzed publicly available employee compensation data published by the Los Angeles City Controller from 2013–2022. 
Data on total earnings were computed by considering base pay and overtime pay. Other benefits and compensation were not included, as many officers can receive large pay boosts when receiving several years of benefits all at once. Learn more about our data here.
Have questions about our data or want to know more? Write to us at askus@xtown.la.