Stabbing point to dangers Metro bus drivers face
Assaults of those behind the wheel occur with alarming frequency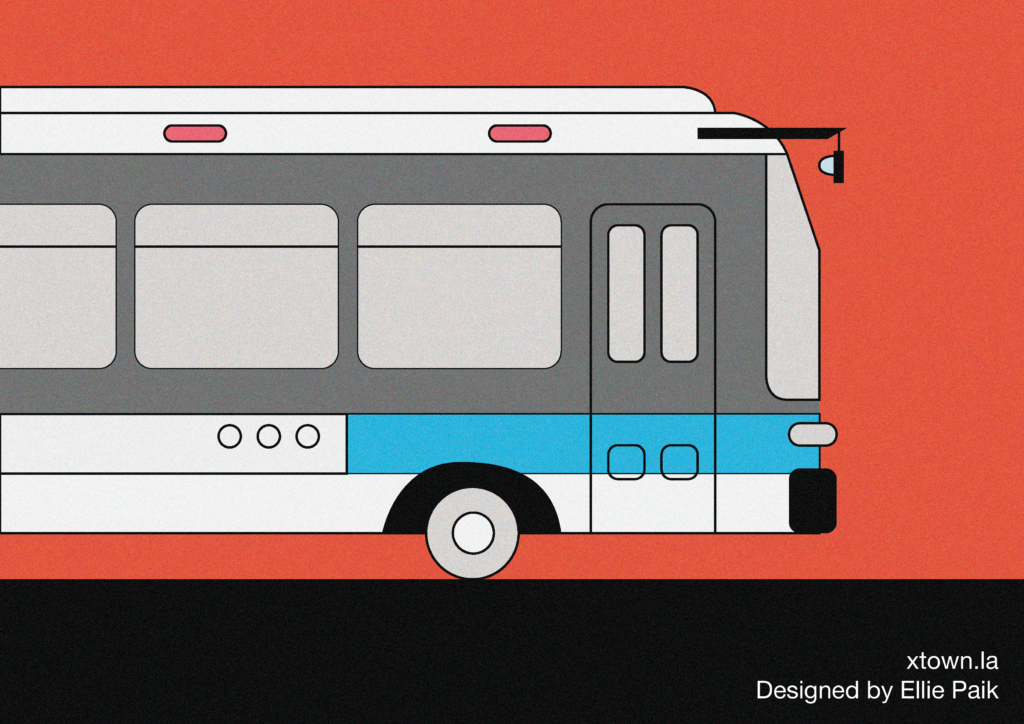 Los Angeles was shocked last month when a Metro bus driver was stabbed during a confrontation with a rider in Woodland Hills. The victim was taken to the hospital where he underwent surgery. The next day police announced that a 17-year-old male had been arrested and charged with attempted murder. Neither individual has been identified.
Concerns about rider safety on the transit system have been well publicized. This incident, however, points to the often-overlooked threat faced by Metro bus and rail "operators," as they are formally known. While this level of violence is rare, incidents occur at an alarming rate.
In March, 23 operators were the target of assault, according to a public safety report presented at the May 25 Metro Board of Directors meeting. That was up from seven in February.
The report, delivered by agency Chief Safety Officer Gina Osborn, stated that 10 of the March assaults involved someone spitting at a driver. In another eight instances the weapon was described as "hands," though no further details were provided. The report identified one incident with a knife, and one in which the weapon was a stroller. 
This is an enduring problem for Metro. A February safety report revealed that in 2022, there were 162 assaults on operators across the transit system. That is an average of 14 every month.
A week before the stabbing, a female passenger was attacked on a Metro train in Long Beach. The incident drew outrage from County Supervisor Janice Hahn.
At the May board meeting, Metro CEO Stephanie Wiggins discussed the stabbing and the situation for those behind the wheel.
"I understand the fear and uncertainty that may be at the forefront of our employees' minds," she said. "Please know that we are unwavering in our dedication to creating a safe and supportive workplace for each and every member of our Metro family."
[Get crime, housing and other stats about where you live with the Crosstown Neighborhood Newsletter]
Multi-layered security
Social media is filled with accounts by riders describing people on trains, buses and in rail stations doing drugs, exposing themselves or engaging in other discomfiting activity. In late February the agency revealed that 21 people had died on the transit system in 2023, the same number of fatalities as occurred in the entirety of 2022. Officials believe drug use has been a driver of the deaths.
Metro has a multi-layered security infrastructure. The agency has contracts with the Los Angeles Police Department, the Long Beach Police Department and the Los Angeles County Sheriff's Department. According to the recent safety report, on April 24 Metro launched a "supplemental deployment," with LAPD officers and LASD deputies becoming a more "visible presence" on the Red and Purple lines
These personnel are complemented by Transit Safety Officers, as well as more than 300 unarmed "safety ambassadors," who are a visual security presence, though their primary task is to help riders with directions and questions. The agency has also enhanced efforts to help people experiencing homelessness when they are in stations or on trains and buses.
The agency dubbed January "de-escalation month," and there has also been a crackdown on fare evaders and people using drugs. According to the new report, authorities made 359 arrests on Metro trains and buses in March. In the same month last year there were 280 arrests. The number in pre-pandemic March 2019 was 236.
New barriers
According to publicly available data, in the 16-month period from Jan. 1, 2022–April 30, 2023, the LAPD fielded 160 reports of crime involving a Metro bus driver. This is just a subset of the overall total, and does not include incidents tallied by the Sheriff's Department or the Long Beach Police Department.
Of these incidents, 19 were classified as assault with a deadly weapon. Another 78 were identified as simple assault or battery.
Downtown, the hub of the regional transit system, recorded more incidents than any other neighborhood in the city—there were 27 reports of a crime involving a bus driver from Jan. 1, 2022–April 30, 2023. The next highest counts were in Historic South-Central (8) and Koreatown (7).
At the recent board meeting, agency officials said Metro is testing two prototypes of barriers to give bus operators more protection from riders. Currently, said Chief Operations Officer Conan Cheung, "People can easily reach around. They can throw things. We've had operators spit on and so forth."
Also at the meeting, Wiggins noted that the board had recently voted to hire 48 transit security officers specifically to ride buses. Their deployment begins June 5. 
How we did it: We examined publicly available crime data from the Los Angeles Police Department from Jan 1, 2018–April 30, 2023. We also examined Metro Public Safety reports.
LAPD data only reflects crimes that are reported to the department, not how many crimes actually occurred. In making our calculations, we rely on the data the LAPD makes publicly available. LAPD may update past crime reports with new information, or recategorize past reports. Those revised reports do not always automatically become part of the public database.
Have questions about our data or want to know more? Write to us at askus@xtown.la.