Car Thieves Tap the Brakes in August
Last month recorded a 16% decline from the previous year
The last month of summer saw the lowest total number of vehicle thefts so far this year.
From January to August of 2018, a total of 11,517 vehicles were reported stolen to the Los Angeles Police Department.
The peak was May, with 1,544 car thefts.
August had 1,308 incidents, down from 1,440 in July. That's a 16% decrease from August of last year,  which had a total of 1,560 incidents.
You can check out our car theft data for 2017 here.
These are the totals for the first eight months of 2018*: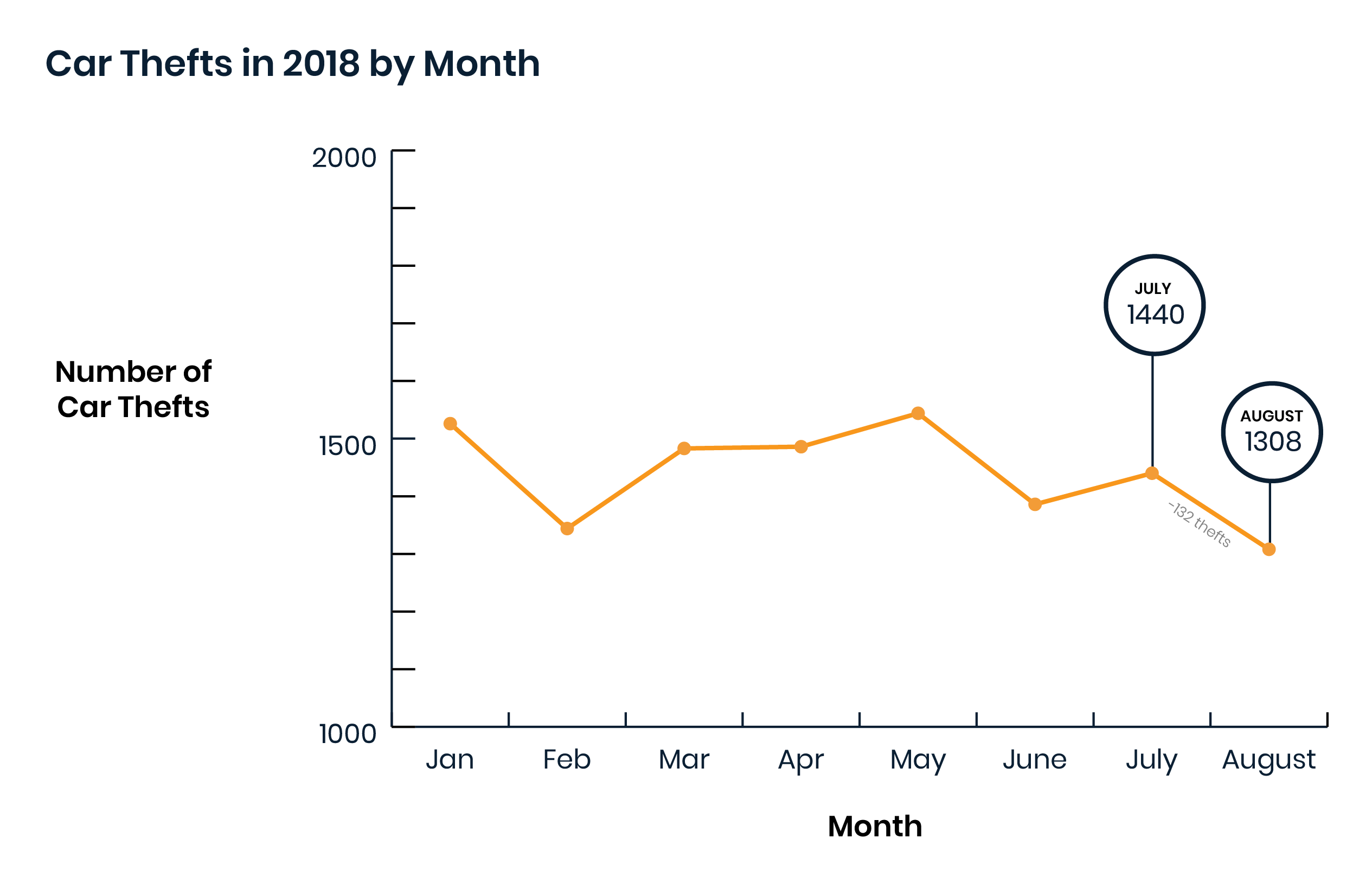 *Note that the y-axis starts at 1,000.
In Vermont Square, there were 17 vehicle thefts, which is down 50% from July.
August 9th saw the most vehicle thefts in a single day, with a total of 55. A typical day in August saw 45 vehicle thefts.
Want to know how many car thefts took place in your Los Angeles neighborhood?
Email us at askus@xtown.la