The Crosstown Vaccine Tracker
A look at the weekly trends in Los Angeles infections and inoculations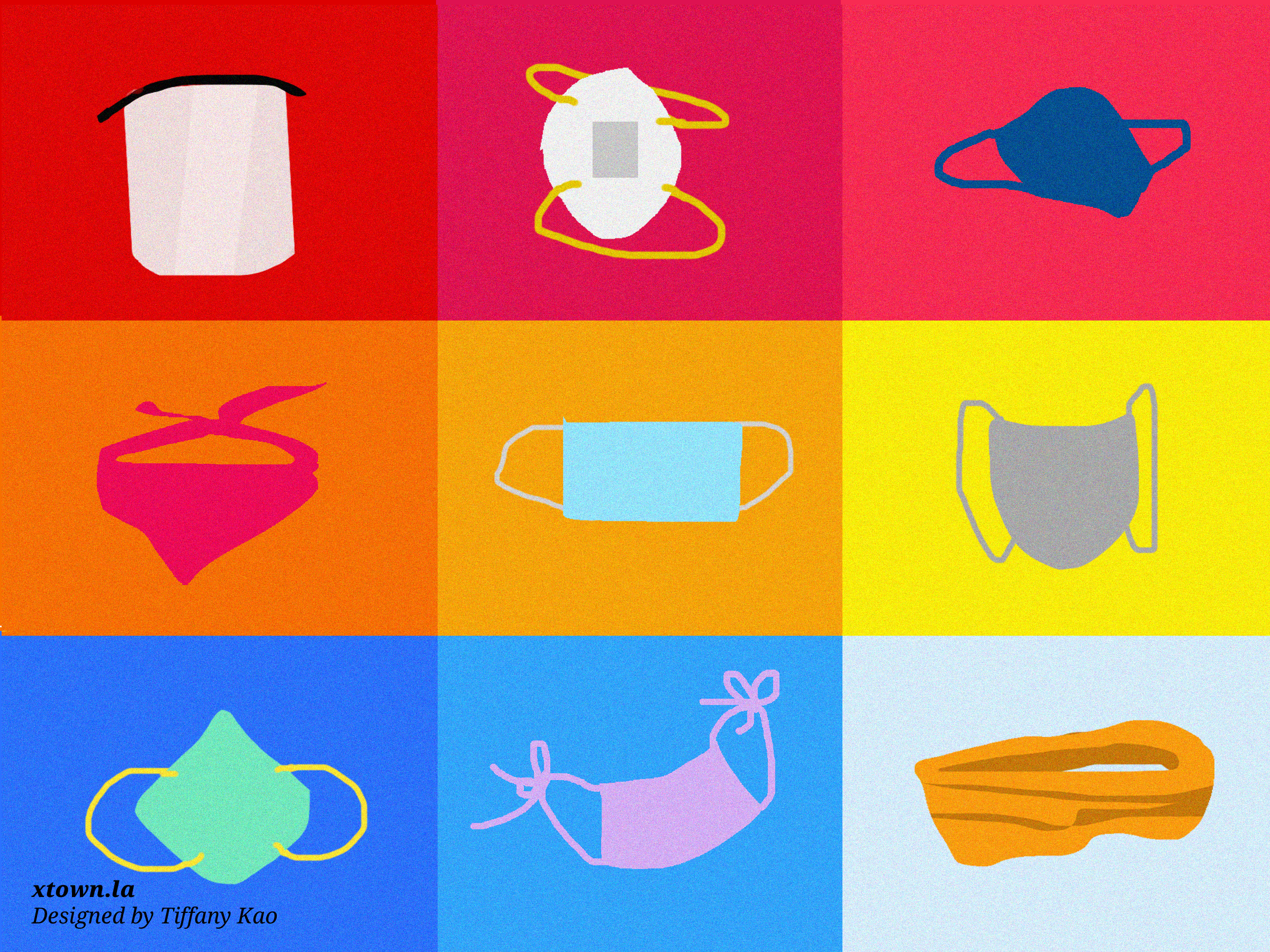 It has been more than two weeks since the July 4 holiday and over a month since the state of California (and Los Angeles County) relaxed its mask mandate on June 15. But, this past weekend, the L.A. County Department of Public Health reinstated the indoor mask mandate for Angelenos – regardless of vaccination status – due to the highly contagious Delta variant. 
"Because of the more infectious Delta variant and the intermingling of unmasked individuals where vaccination status is unknown, unfortunately, we are seeing a surge in cases in L.A. County that looks somewhat similar to last summer," L.A. County Public Health Director Dr. Barbara Ferrer said in a July 21 statement.
Crosstown is following the progress, providing the most important new data about inoculations, along with information on the local impacts and trends of COVID-19.
Case by case
With the Delta variant's spread arriving at the same time as relaxed restrictions, cases are increasing at a higher rate than anyone anticipated. On July 21, the Department of Public Health reported 2,551 new cases, the first time daily cases had exceeded 2,000 since March 5. Los Angeles hasn't seen a triple-digit daily case figure since July 8.
Daily and average cases from June 21–July 21
The seven-day case average continues to surge. Over the past month, average cases have gone from 225 on June 21 to 1,787 on July 21. On a brighter note, the seven-day average for deaths remains low, with 5 reported on July 21. However, this is often a lagging indicator, so the figure is expected to increase in the coming weeks following the recent spike in cases.
Hospitalizations are on a similar upward trend. On Wednesday, the County reported 585 people hospitalized with COVID-19, up from 213 one month prior. The daily test positivity rate is following suit with the rest of the COVID-19 case figures. On July 21, Los Angeles County reported a positivity rate of 5.2%, up from 0.3% at the beginning of June.
Vaccination Progress
Los Angeles residents continue to get vaccinated each week, but not at the rate they were getting vaccinated before. According to the County Department of Public Health, as of Friday, July 16 (the most recent day for which data is available), a total of 10,816,712 doses of the coronavirus vaccine had been administered. This includes 4,818,602 second doses.
This breaks down to 69.9% of residents 16 and older having received at least one shot in the arm; 62% are now considered fully protected. These figures are even higher for seniors, as 88.1% of the Angelenos 65 and older have received at least one dose, and 78% are considered fully vaccinated.
In the week of July 10-16, the County administered 129,139 doses, a marginal increase from the 127,289 doses given out in the previous week. However, the County only administered 67,346 second doses; this is the lowest number of second doses given out in a single week since the widespread vaccination program started. This week's total increase in vaccinations is about 11% of the total during the busiest week of March 28-April 4, when 1,178,651 doses were administered.
Vaccinations by Location
Different neighborhoods in Los Angeles continue to be vaccinated at different rates, and lower-income communities of color still tend to get shots at a slower pace than areas with higher wealth and greater numbers of white residents. 
The neighborhoods of Rancho Park, Playa Vista, Century City, Cheviot Hills and Downtown have the highest percentage of residents 16 and older who have received at least one dose of the vaccine (for communities in the city of Los Angeles with more than 5,000 shots administered). These five neighborhoods also had the highest percentage of residents 16 and older with at least one shot in the arm as of June 24, when Crosstown released its first Vaccine Tracker.
The neighborhoods of Vermont Vista, Century Palms/Cove, Watts, Westlake and Vermont Knolls have the lowest percentage of residents with at least one vaccine dose in this age group. While their percentages have slightly increased, these five neighborhoods similarly had the lowest percentages of vaccinated residents 16 and older as of June 24.
Once again, there is an overlap in the seniors age group. Playa Vista, Century City, Cheviot Hills, Westwood and Lakeview Terrace have the highest percentage of residents 65 and older who have received at least one dose (where at least 1,000 shots have been given). The communities of Chinatown, East Hollywood, Hollywood, Palms and Los Feliz have the lowest percentage of protected seniors.
How we did it: We analyzed coronavirus data related to new cases, deaths, hospitalization and vaccinations data provided by the Los Angeles County Department of Public Health.
Interested in our data? Check out the Crosstown coronavirus interactive map or email us at askus@xtown.la.