Los Angeles foreclosures fall during the pandemic
Soaring prices give homeowners under financial pressure an opportunity to avoid having a property seized and sold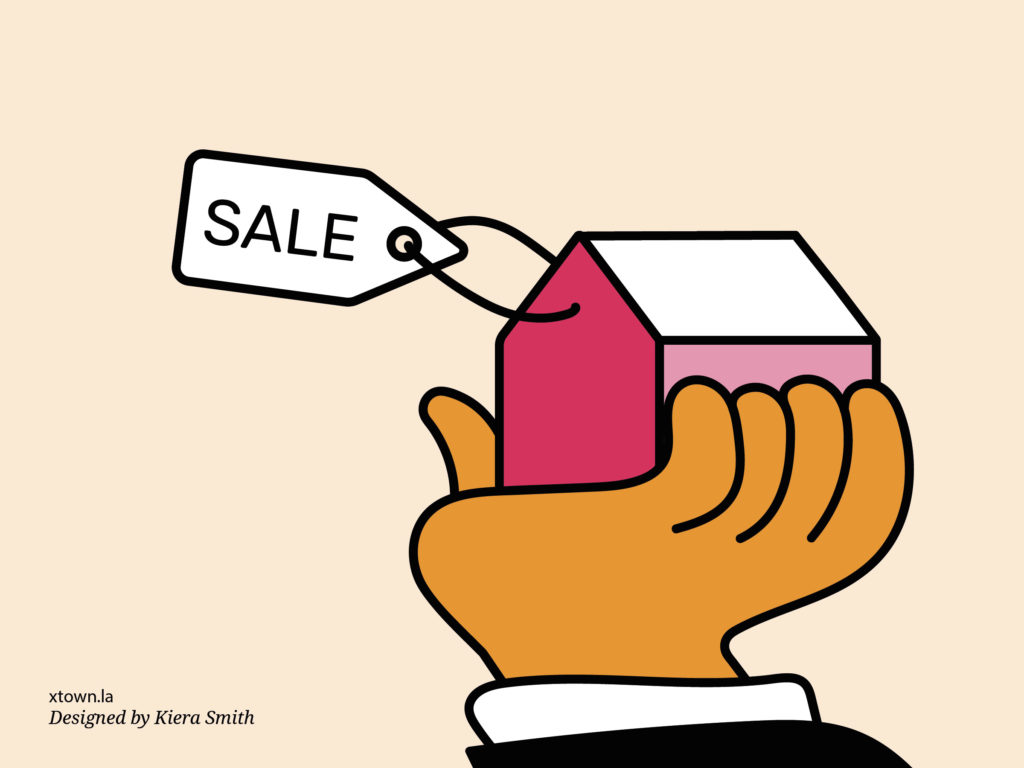 When the coronavirus pandemic hit in March 2020, many financial experts predicted severe economic impacts. That included the expectation that a spike in unemployment would make people unable to pay their mortgage, causing a rise in home foreclosures. 
That hasn't happened, and in the city of Los Angeles, the number of homes seized by lenders has actually tumbled. 
Housing experts credit that to a combination of a foreclosure moratorium and the red-hot real estate market.
The Los Angeles Housing Department's publicly available Foreclosure Registry listed 2,134 foreclosed properties in the city in 2021. That is a 40% decrease from the 3,005 foreclosures the year before, and a 55% drop from 3,317 in 2019. 
What is happening in the city reflects national trends. Foreclosures in 2021 were down 29% nationwide from the prior year, and have decreased 69% since 2019, according to property data company ATTOM.
When COVID-19 hit the United States, various levels of government took steps to halt evictions and foreclosures for those suddenly unable to meet their housing costs. The federal moratorium let people delay their loan payments and barred foreclosures on homes with government-backed mortgages, which comprise 70% of the national market. Although some federal and state protections expired last year, qualified homeowners can still get funds from a new California Mortgage Relief Program.
Perhaps even more impactful are surging housing costs, which make it possible for people dealing with economic hardship to avoid foreclosure by selling their home, often for a significant profit.
[Get COVID-19, crime and other stats about where you live with the Crosstown Neighborhood Newsletter]
According to real estate firm Redfin, the median home sale price in the city of Los Angeles shot up to an all-time high of $950,000 in December 2021. This is compared with $755,000 in 2019.
"It's not just the moratoriums that matter here. It's that in the last year, we've seen prices go up dramatically," said Gary Painter, a professor at the USC Sol Price School of Public Policy and an expert on housing economics. "The homeowner who may be in distress because of losing a job, or something like that, always has the option to sell the property rather than lose it to foreclosure."
Appreciating properties
Another reason for the drop in foreclosures may be that as housing prices skyrocket, people refinance their property or take out a home equity loan. Loan amounts are based on the difference between a property's market price and the mortgage due, which means homeowners may be able to borrow more. 
The lenders are paying attention.
"It's very uncommon for banks to foreclose on properties when the values of their properties are appreciating or going up," Painter added. 
It is a situation that, in Los Angeles at least, may continue. The region is grappling with a severe shortage of homes at all price points. Meanwhile, demand is higher than ever, which helps explain the soaring rents and sales prices.
Additionally, the onset of the pandemic led to a slowdown in homebuilding.
"It was exactly the wrong time to stop construction when demand was accelerating," Painter said. 
From 2018-2020, Woodland Hills recorded the highest number of foreclosed properties of any Los Angeles neighborhood, with around 100 each year. Sylmar had the second-highest number in 2020 (86 foreclosures) and in 2019 (98). Yet another San Fernando Valley neighborhood, Granada Hills, ranked second in 2018 (98).
Although the Valley sees more foreclosures than most other communities, numbers are relative, and the situation is changing compared to pre-pandemic years. Gerardo "Gerry" Ascencio, with Mission Real Estate San Fernando Realty, said that the Sylmar housing market today is "on fire," and that homes sales which draw 20 or more offers help prevent people from entering foreclosure. That wasn't always the case.
"Everything is sold pre-foreclosure," he said. 
City of Los Angeles neighborhood-level data from 2021 is not yet available. 
The current market stands in sharp contrast to the last economic crash. Southern California was an epicenter of homes seized and sold following the 2008 recession, when Los Angeles County saw more than 30,000 foreclosures in a year at one point, according to data from think tank RAND Corporation. 
Painter said the recession provided a lesson in how a moratorium and a buoyant market, where prices go up gradually, can prevent a wave of foreclosures. Given the numbers, it appears to be a lesson that was learned.
How we did it: We examined publicly available data from the Los Angeles Housing Department's Foreclosure Registry Program from Jan. 1, 2018–Dec. 31, 2021. For neighborhood boundaries, we rely on the borders defined by the Los Angeles Times. Learn more about our data here.
Want to know how your neighborhood fares? Or simply just interested in our data? Email us at askus@xtown.la.