New record high for Los Angeles water waste calls
Drought conditions prompt surge of reports about leaky sprinklers and wrong-day law watering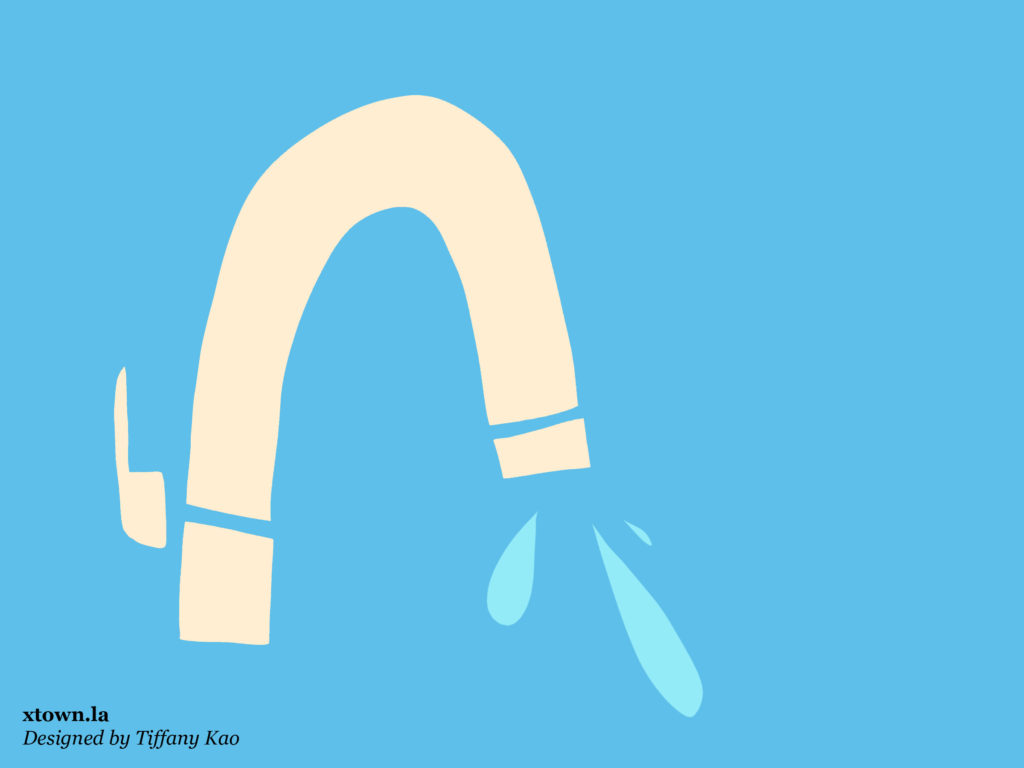 With new restrictions in place, and increasing attention on the ongoing drought, the city's MyLA311 system in May received 314 calls about water waste in Los Angeles. That was by far the highest monthly total ever.
The record didn't last long. In June, Angelenos made 589 MyLA311 reports in response to leaky sprinklers, people watering on the wrong day, and other aspects of liquid waste. 
From Jan. 1–June 30, there were 1,643 complaints of water waste. In that same time period in 2021, there were 752 calls. 
For once, people complaining to the utility is a good thing.
"We're very encouraged by the increase in water waste complaints we have received," said Department of Water and Power spokesperson Ellen Cheng. "It shows people are taking the drought seriously and trying to cut back their use as well as reporting on potential violations of the ordinance."
Before March, MyLA311 had never fielded more than 200 water waste complaints in a single month. Reports can be made either by calling 311 or via the website. 
In addition to MyLA311 reports, the DWP has its own direct portal for complaints. From June 1–14 (the latest day for which data is available), the utility fielded 672 water waste calls. That is already 14% more than were received in the entirety of June 2021. 
Some conservation
Nearly all of California is experiencing severe drought, and on June 1 the city of Los Angeles implemented new restrictions, which include a reduction in lawn watering from three times to twice per week, as well as heftier fines for violations. This followed an April declaration by the Metropolitan Water District of a water shortage emergency. That meant about 6 million homes in Los Angeles, Ventura and San Bernardino could only do outdoor watering once a week. 
[Get COVID-19, crime and other stats about where you live with the Crosstown Neighborhood Newsletter]
Officials up and down the state have been asking Californians to conserve, and Gov. Gavin Newsom last year set a goal for residents to voluntarily reduce water usage by 15%. In Los Angeles, there was finally good news. The DWP on Wednesday announced that in June, utility customers used 9% less water than in the same month in 2021. 
Mayor Eric Garcetti applauded the achievement, but was measured in his praise. In a press release he stated, "As encouraging as this progress is, L.A. continues to shatter monthly heat records, and we are faced with the stark reality that this crisis is only deepening."
Some neighborhoods traditIonally generate far more water waste complaints than others, including from concerned citizens who call almost daily about certain problem households or blocks. 
In June, MyLA311 received 134 reports of water waste in Mid-Wilshire, more than any other neighborhood in Los Angeles. In May, there were 86 calls in the community. 
Two other neighborhoods both saw a sharp uptick last month. Palms went from six complaints in May to 48 in June. In Sherman Oaks, the 10 complaints in May grew to 48 the following month.  
How we did it: We examined publicly available data about water waste reports from the City of Los Angeles' MyLA311 call center from Jan. 1, 2019–July 7, 2022. For neighborhood boundaries, we rely on the borders defined by the Los Angeles Times. Learn more about our data here. 
Want to know how your neighborhood fares? Or simply just interested in our data? Email us at askus@xtown.la.