Caruso spent $160.42 per vote in the costliest race in Los Angeles history
For Bass, the total is $10.15. But Mejia, the incoming controller, ran the most efficient campaign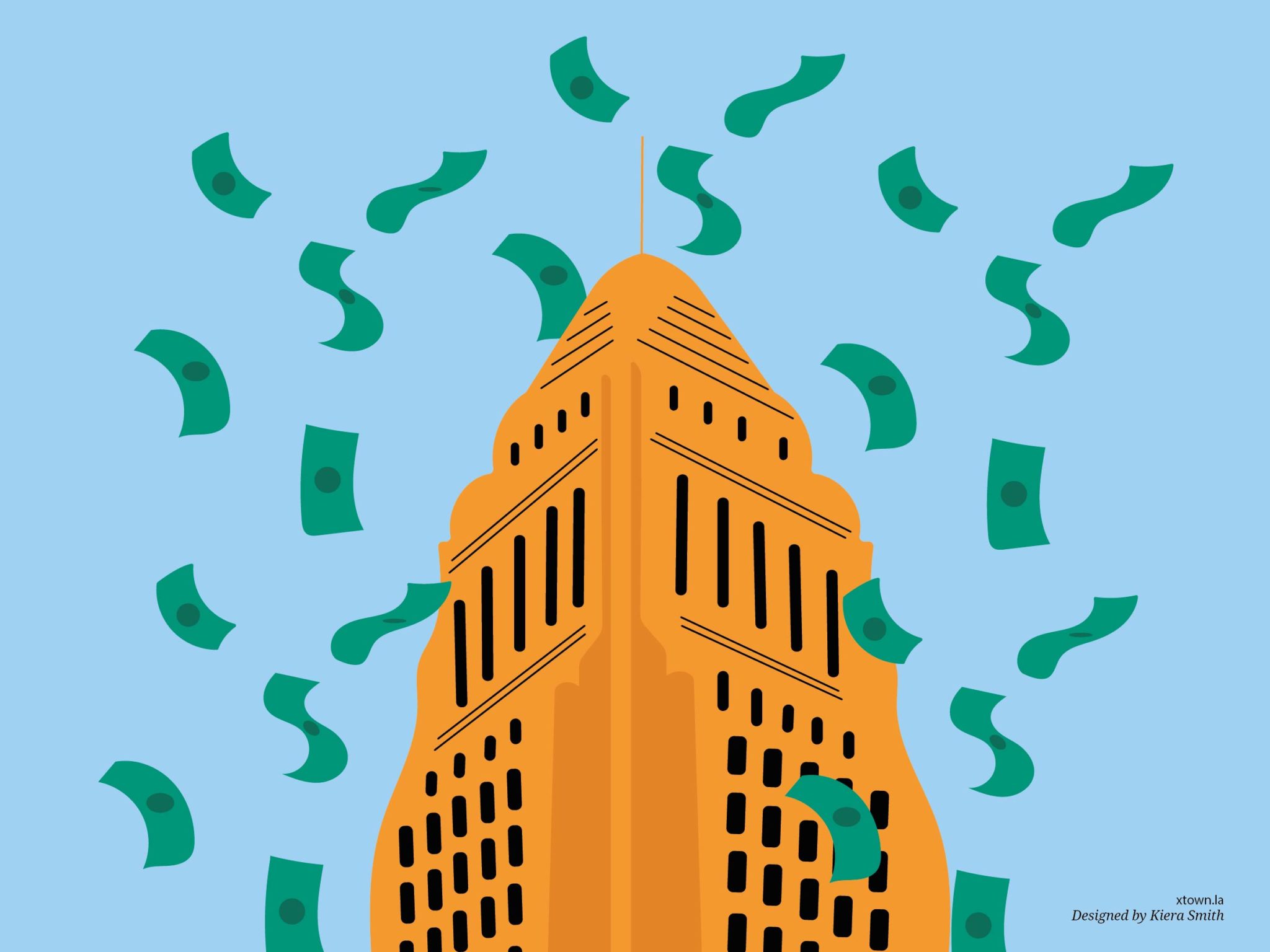 How much did businessman Rick Caruso pay for each vote he received in his failed bid to become mayor of Los Angeles? 
Approximately $160.42 
It's a lavish, record-breaking sum for Los Angeles, driven by Caruso's decision to self-finance almost all of his campaign. He spent $67.6 million during the general election period, and stands to receive around 421,383 votes, when all the ballots are tallied. 
In comparison, the campaign of Rep. Karen Bass, who will be sworn in as Los Angeles's 43rd mayor on Dec. 12, spent the equivalent of about $10.15 per vote. She shelled out approximately $5.2 million in the general election, and is estimated to finish with around 512,154 votes.
This calculation does not take into account the $7.6 million in independent expenditures spent in support of Bass and opposing Caruso. (Read about our methodology below.) 
(See: Four charts on the mountains of money in the mayor's race.) 
But the big winner in the voter bargain battle is neither of those two mayoral candidates. It's incoming City Controller Kenneth Mejia, who conducted an unorthodox, low-budget campaign. (Mejia also received the most votes of any citywide candidate, with 512,154 as of Nov. 22.)
He spent the equivalent of 74 cents per vote received. (See our story on fundraising in the controller's race.)
The final votes are still being counted, and the election will not be certified until Dec. 5. 
The race for city attorney, the city's second highest office, was also costly.  
Comparing the six citywide candidates (including the two who ran for City Attorney) on dollars spent per votes received, it looks like this: 
This is only how much each candidate paid out in the general election. Both mayoral candidates spent even more per vote in the June 7 primary, when turnout was lower. Caruso spent $176 for every primary vote received, compared with $11.79 for Bass.  
[Get news and numbers about your neighborhood with the Crosstown Neighborhood Newsletter.]
Accounting for all votes received and all money spent in both the primary and general elections, Caruso's total per vote spent comes to $338.42. For Bass, the total is $21.94.
Bang for the buck
An analysis of which candidate received the most votes per dollar spent illustrates just how efficient the Mejia campaign was. He is the only candidate who received at least one vote for every campaign dollar spent.
Caruso is not the first person in the country to spend more than $100 million on a mayor's race. New York City Mayor Michael Bloomberg dispensed $102 million of his own money on his successful 2009 bid for a third term, which pencils out at roughly $183 per vote.
Many more voters
The good news? This year, many more Angelenos cast ballots. It's about a 128% increase in voter turnout compared with 2013, the last time there was an open seat for mayor. That's largely because, for the first time in decades, the city switched its election to even numbered years so as to align with voting for state and federal elections. What's still unclear is whether the vast amounts of money spent—mostly by Caruso — on get-out-the-vote efforts moved the needle as well. 
Here is a breakdown of how this year's voter turnout compares with past contested mayoral elections: 
Still, countywide, voter turnout will likely end up at about 44%. Two years ago, when a presidential election drew people to the polls, countywide turnout was 76%.
Correction: An earlier version of this article incorrectly reported Caruso's dollar per vote total as $162.42. 
How we did it: For our calculations, we used the amount each candidate spent since the June 7 primary, according to disclosures filed with the Los Angeles City Ethics Commission. Currently, according to the Los Angeles County Registrar-Recorder/County Clerk, approximately 15,105 votes remain to be tabulated in the county. To date, 38% of the ballots tabulated have included a vote for mayor of the city of Los Angeles. Using this formula, 5,740 votes must still be tallied across the city.
Bass has so far collected about 60% of the mail-in vote. By Tuesday evening, she had received 508,860 total votes. Adding this to the projected amount she will receive from ballots still to be counted, we estimate that her final vote count will be around 512,304. Using the same math, we estimate that Caruso's final count will be roughly 421,383. We used similar calculations to estimate the final vote tallies for the other citywide candidates. 
We will update the calculations when we get the final tally. 
Questions about our data? Write to us at askus@xtown.la.