More COVID in Los Angeles County, but no 'cause for alarm'
Infections and hospitalizations continue to rise, but don't approach past figures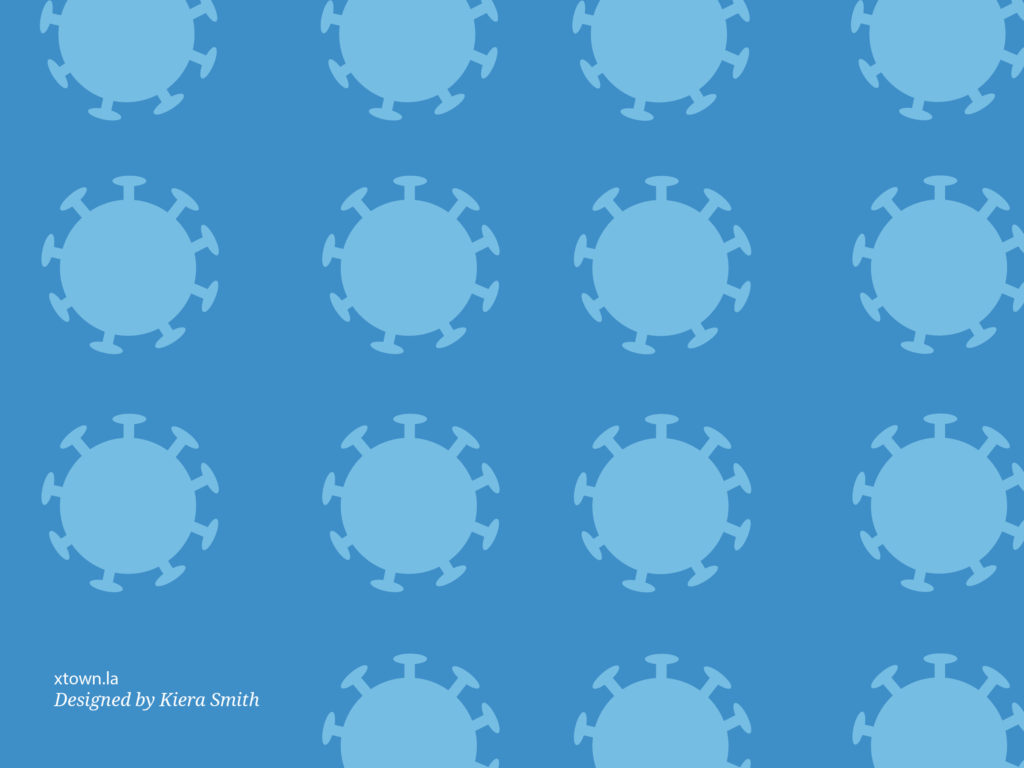 The number of COVID-19 infections in Los Angeles County has increased for seven consecutive weeks. But given how current numbers compare with past surges, health officials say there is no reason for outsized concern—at least not yet.
In the week ending Aug. 30, there was a daily average of 571 new cases in the region, according to the Los Angeles County Department of Public Health. The count the previous week was 512.
"Cases really doubled over the last month," Dr. Barbara Ferrer, director of the Department of Public Health, said at a Thursday media briefing.
It was the first COVID-19 briefing in four months, and came in advance of the Labor Day weekend. Historically holidays, when people gather for parties and other events, lead to coronavirus upticks. Ferrer said the July 4 holiday produced "a very small increase" in cases. 
Although numbers are rising, the current level represents only a small fraction of the highest case counts seen at points in the last two years. During the summer of 2022, the number of average daily infections tipped past 6,000. It decreased, then in December neared 4,000, before tumbling again.
[Get crime, housing and other stats about where you live with the Crosstown Neighborhood Newsletter]
Ferrer noted that because of a significant decrease in testing, current figures cannot reliably be compared with previous surges. Still, she said that the week-over-week tallies reflect spread in the community. 
She said that there has been a recent increase in outbreaks at skilled nursing facilities and other spots, but that the overall picture is "not a cause for alarm."
COVID-19 hospitalizations are also rising. On Aug. 30 there were 521 people receiving high-level medical care, a 21% increase over the week before. A month ago there were 245 hospitalizations.
Still, Ferrer sought to maintain a sense of context—at the start of the year approximately 1,200 people in the county were hospitalized with COVID-19.
"Hospitalizations remain well below the high numbers we saw during the 2022 summer and winter surges," she remarked.
Los Angeles County is currently reporting a weekly rate of 6.3 COVID-19 hospital admissions per 100,000 residents, which sits in the Centers for Disease Control and Prevention's "Low" community level. A "Medium" designation would be triggered if the count surpasses 10.
A new vaccine is expected to be available in the middle of this month. Health officials say it will protect against XBB strains, which descend from the Omicron variant and are currently dominant. It is unknown how effective the shot will be against a newly identified strain, BA.2.86.
Ferrer urged people to get the updated vaccine, which will be available throughout the county. 
"Most everyone will benefit from this added protection," she said.
How we did it: We analyzed coronavirus data through Aug. 30, 2023, related to new cases, deaths, hospitalizations and vaccinations provided by the Los Angeles County Department of Public Health. The data only reflects cases reported to the department, and not how many cases actually occurred.
Learn more about our data here. Any questions? Email askus@xtown.la.