The Crosstown Vaccine Tracker
Pace of vaccinations slows to a trickle, while new COVID-19 cases rise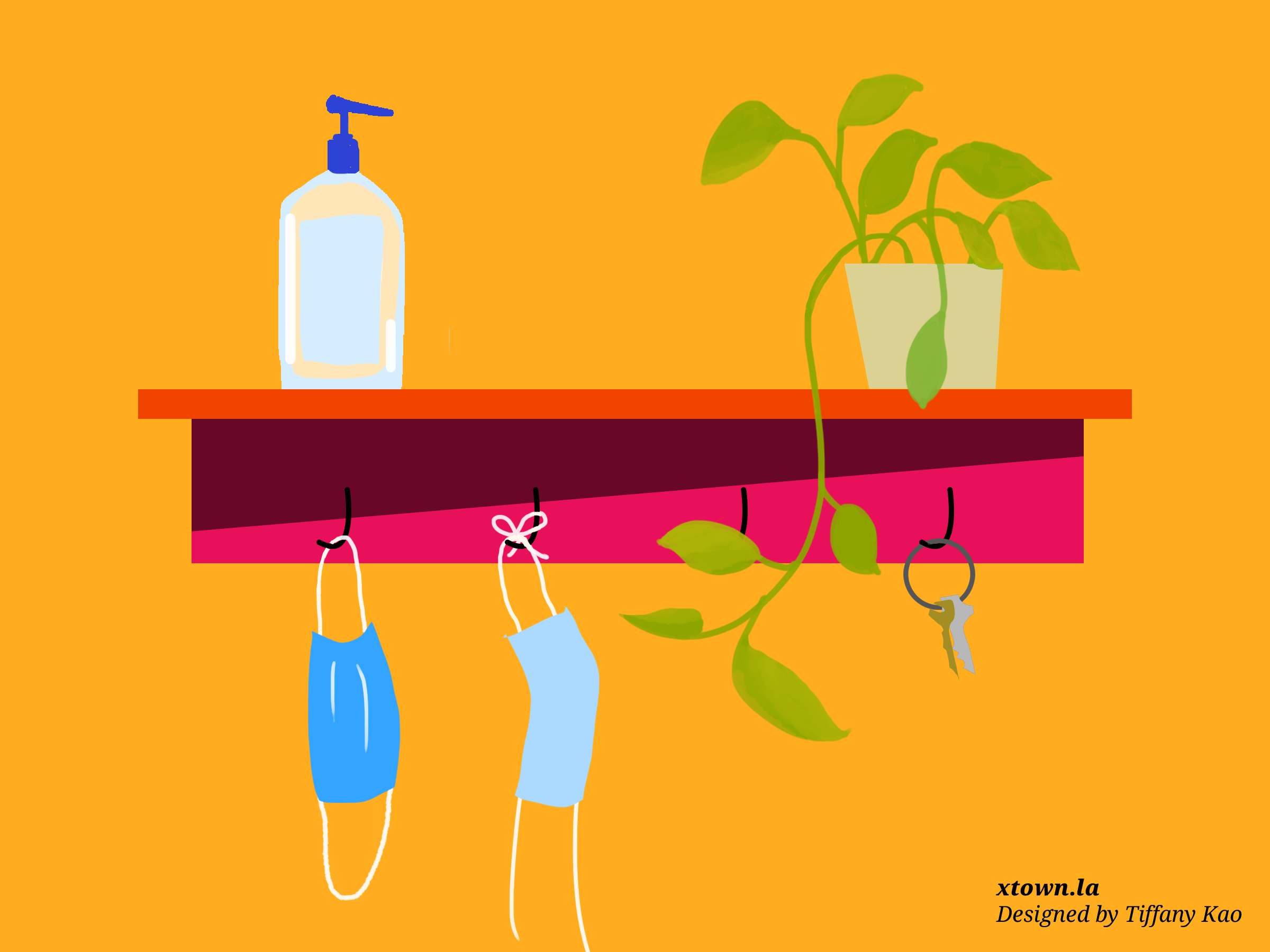 Los Angeles is in a sprint to get more people vaccinated before the Delta variant of the coronavirus spreads across the region. Crosstown is following the progress with the weekly Vaccine Tracker, which provides the most important data about inoculations, along with information on the local impacts and trends of COVID-19.
Vaccination progress
Despite surpassing 10 million total doses administered last week, the pace of vaccinations continues to slow in Los Angeles County. According to the County Department of Public Health, as of June 25, a total of 10,383,164 doses of the coronavirus vaccine had been administered. That includes 4,585,992 second doses.
This works out to 67.8% of residents 16 and older having received at least one dose; 59% are now considered fully vaccinated. For residents 65 and older, 87.1% have received at least one dose, and 76% are considered fully vaccinated.
From June 19-25, the County administered 199,709 doses, 120,340 of which were second doses. This is the first time the County has administered fewer than 200,000 doses since the widespread vaccination program started. The recent week is less than 20% of the total during the busiest week of March 28-April 4, when 1,178,651 doses were dispensed.
Vaccinations by gender
Although the vaccination rate is slowing, progress is occurring in another way: Men, who had been the vaccine laggards, are beginning to narrow the gender gap.  
As of June 25, 52.8% of county residents who received at least one dose were women, and 46.9% were men. On April 14, the gap was 60.4% for women and just 39.4% for men (gender is unknown for a small portion of recipients). 
Now, 70.1% of the female population in Los Angeles County has received at least one dose, and 65.1% of men have taken at least one shot in the arm.
Percentage of LA County vaccinations by gender
Case by case
After weeks of progress, the spread of the Delta variant is raising alarms. On Monday, the Department of Public Health urged people to wear a mask indoors, whether they have been vaccinated or not. This comes nearly two weeks after masking restrictions were relaxed on June 15. On that day, the county reported 210 new cases. On June 30, this number doubled to 422, the first time since May 14 that the level had eclipsed 400 new cases in a single day.
New COVID-19 infections by day, June 2021
Although this is still a vast improvement from the more than 15,000 new cases per day often recorded in January, health and political leaders are urging caution and personal responsibility. The spread has lifted the seven-day average of new cases to 322 on June 30; on June 1, this figure was 190.
Los Angeles County hospitalizations hover in the low 200s. On Tuesday, 229 people were hospitalized with COVID-19, a 97.2% decrease from the 8,098 people hospitalized on Jan. 4. In addition, on Wednesday the positivity rate hit 1.2%; the last time the rate was this high was April 14. 
How We Did It: We analyzed coronavirus data related to new cases, deaths, hospitalization and vaccinations data provided by the Los Angeles County Department of Public Health.
Interested in our data? Check out the Crosstown coronavirus interactive map or email us at askus@xtown.la.