The Crosstown Crime Book: August
Homicides decline from a record July, but Los Angeles continues to face a high level of violent crime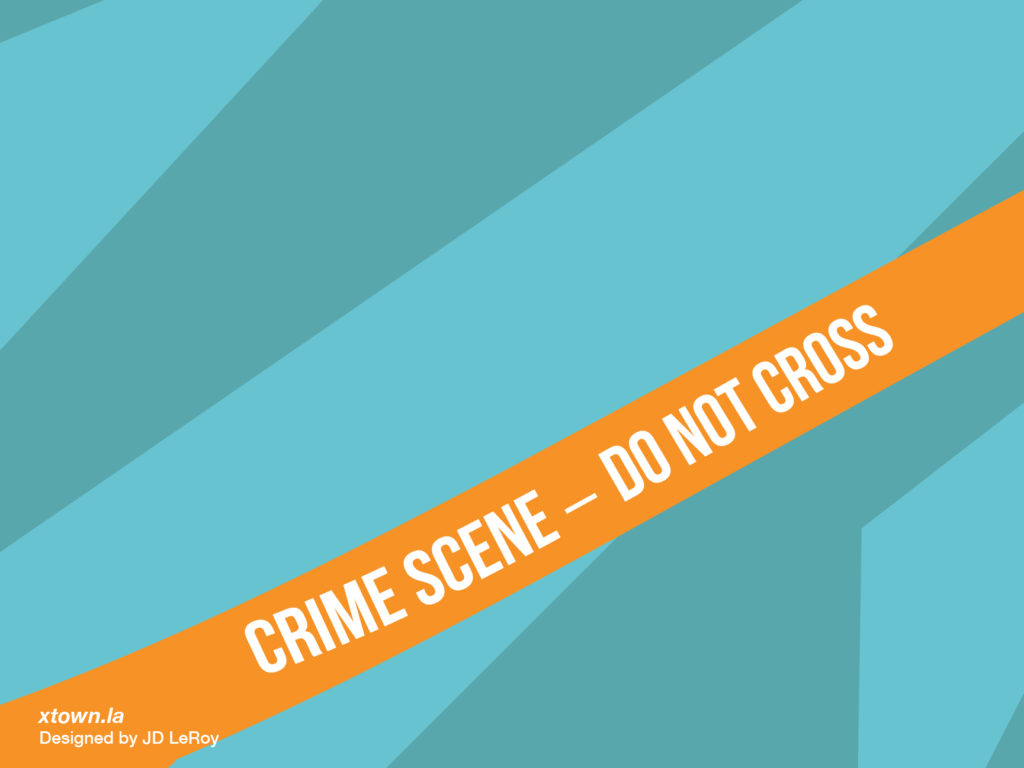 The Los Angeles Police Department makes its statistics publicly accessible, and regularly updates information on crime trends, but it's difficult to make sense of all the data. With the Crime Book, Crosstown looks at the state of public safety, examining how a single month compares both with the recent past, and previous years, in the effort to provide context to numbers. Here is how Los Angeles fared in August.
Fewer murders, but still a lot of violence
The Los Angeles Police Department recorded 33 murders in August. The good news is that this represents a significant drop from the 48 homicides in July, which was the deadliest month in the city since at least 2010.
Homicides in Los Angeles in the month of August, 2017-2021
However, any progress is tempered, as those 33 killings is a spike over the same month in each of the past four years, and is more than double the 16 murders in August 2018. Through Sept. 4, there had been 262 homicides in the city, according to LAPD Compstat data. That is a 21.3% jump over the 216 in the same period last year, and a 42.4% increase over the 184 at this point in 2019.
The community with the highest number of murders last month was Downtown, with five. Three people were killed in Watts.
Downtown and Watts were also the communities with the highest number of shots-fired reports in August (with 17 and 16, respectively). Other neighborhoods landing in double figures were Florence and Vermont-Slauson (each with 12), Broadway-Manchester (11) and Exposition Park (10).
Shots-fired reports by month from May-August, 2021
Altogether the LAPD recorded 304 shots fired last month. That is a slight decline from July, but still nearly twice as high as the 159 shots-fired calls in August 2019.
There were also 304 reports of shots fired in August 2020.
Aggravated assaults in Los Angeles in the month of August, 2017-2021
A third violent crime category had a similar data pattern. In August, the LAPD reported 1,231 aggravated assaults. That was approximately 100 fewer than were tallied in a record-setting July. However, the figure was well above the 1,118 aggravated assaults in August 2020.
[Get COVID-19, crime and other stats about where you live with the Crosstown Neighborhood Newsletter]
Missing wheels
Angelenos in August filed 1,960 reports of a stolen vehicle, the third-highest monthly total since 2010. Car thefts have spiked since the pandemic began—peaking at 2,142 in June 2020—and the August count is more than 600 higher than in the same month just two years ago. 
Once again, dense Downtown was the site of the greatest number of incidents, with 79. The second most-victimized community was Boyle Heights (67 reports). Four other neighborhoods each saw 50 or more vehicle thefts: Westchester (62), Hollywood (52), Koreatown (51) and Van Nuys (50).
Burglaries by month from May-August, 2021
Crime fell in another key category. There were 996 burglaries in August, a decrease from the 1,134 in July. Although the figure last month was slightly higher than the count in August 2020, it was well below the 1,393 burglaries in August 2019.
According to LAPD Compstat figures, total property crime in the city through Sept. 4 has fallen 4.2% compared with the same time last year, and is 10.8% below the level in the equivalent timeframe in 2019.
How we did it: We examined publicly available crime data from the Los Angeles Police Department from May 1-Aug. 31, 2021, and the periods of Aug. 1-31 from 2017-2021. Learn more about our data here.
LAPD data only reflects crimes that are reported to the department, not how many crimes actually occurred. In making our calculations, we rely on the data the LAPD makes publicly available. LAPD may update past crime reports with new information, or recategorize past reports. Those revised reports do not always automatically become part of the public database.
Want to know how your neighborhood fares? Or simply just interested in our data? Email us at askus@xtown.la.