In Los Angeles, 2021 brought more parking pain
The number of tickets written increased by 13%. Beware of a couple blocks in Venice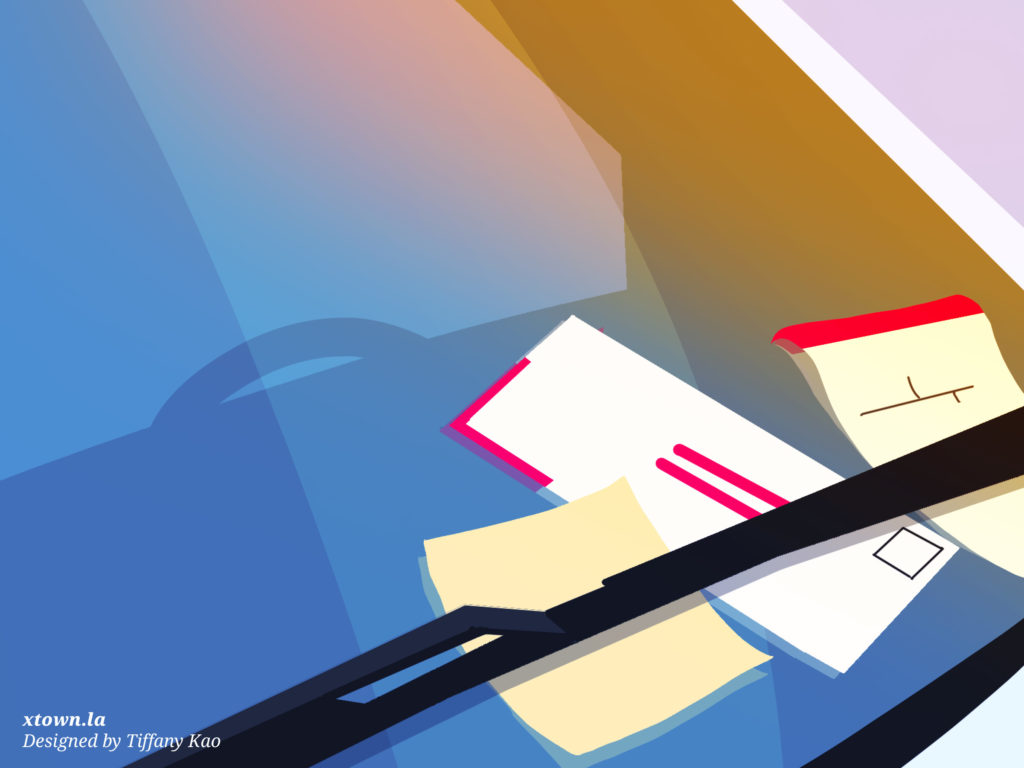 Life in Los Angeles is beginning to look more like it did before the coronavirus. But one element may not make people happy: The number of parking tickets slapped on windshields is starting to veer back toward pre-pandemic levels. 
Last year, Angelenos received 13% more parking tickets than in 2020, according to publicly available data from the Los Angeles Department of Transportation. A total of 1,728,551 citations were written in 2021.
Two main factors had driven citations lower: Early in the pandemic, the city relaxed parking enforcement due to shelter-in-place orders. Later, the LADOT's ranks dwindled due to a hiring freeze and employees who took early retirement. Last October, the department had a 23% vacancy rate in its parking enforcement division.
As shopping and work habits shifted in 2020, 1,531,250 tickets were issued. That was a 23% decline from 2019, when 1,992,053 tickets were handed out.
Although the number of tickets increased in 2021, last year's tally was more than 500,000 fewer than the recent peak of 2,254,381 tickets written in 2017.
January saw the highest number of tickets given (153,619), while the lowest monthly level was recorded in April (143,404). The most common time to be issued a parking ticket last year was 8-10:30 am.
The most frequent violations were for parking on a street cleaning day (455,154), expired meters (243,507) and parking in a red zone (160,242).
[Get COVID-19, crime and other stats about where you live with the Crosstown Neighborhood Newsletter]
Dense neighborhoods
The neighborhoods with the most parking citations last year were, not surprisingly, a trio of the city's most densely packed communities: Downtown (103,361), Hollywood (60,018) and Westlake (42,056). 
The most ticketed block in Los Angeles in 2021 was 1600 Irving Tabor Court in Venice. Nearly 3,000 tickets were issued there. Next on the list was 600 S. Spring St. in Downtown.
Positions being filled
In addition to the lifting of parking restrictions, one possible reason that ticketing is up is because hiring has increased and open positions have been filled. Colin Sweeney, the LADOT Public Information Director, said there are currently 606 traffic officers on staff, and 26 vacant traffic officer positions. That is down from 76 unfilled jobs in October.
A parking ticket in Los Angeles costs around $70. Parking revenue helps fill city coffers. Yet this has not always worked out as planned. In some recent years, the city spent more on parking enforcement than it took in through parking fines. 
How we did it: We examined data from the Department of Transportation on parking citations issued from 2016-2021. Learn more about our data here. Or write to askus@xtown.la.