Fewer fireworks in the Los Angeles skies
Pre-July 4 calls about illegal pyrotechnic displays come down from pandemic highs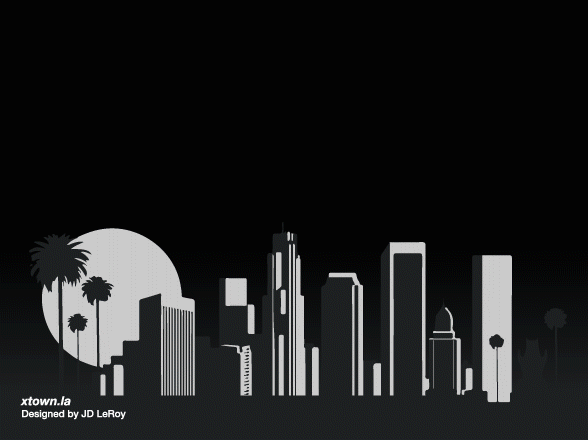 The Fourth of July weekend is upon us, which means two things in Los Angeles: a collection of spectacular pyrotechnic displays on Independence Day, and in the preceding weeks, a seemingly endless pop-bang cascade of people igniting fireworks in streets, front yards, parks and other spaces. 
This has long been part of the Los Angeles landscape, but after the onset of the pandemic in 2020, things, well, skyrocketed. The sound of fireworks echoed across the city virtually every night in June. The Los Angeles Police Department that year fielded more calls about fireworks than ever before.
With most people having eased off COVID-19 protocols, large crowds may be back for the big July 4 shows. But as many Angelenos can attest, homemade fireworks blasts this year are way down.
From June 1-21 (the most recent day for which data is available), the LAPD fielded 269 reports of fireworks. Although that number will certainly rise (there can be a lag time in reports, and calls increase as July 4 approaches), it represents an 84.4% decline from the 1,727 calls in the same time period in 2020. 
During the equivalent timeframe last year, there were 667 complaints of fireworks. 
June 2020 brought the highest monthly total ever for fireworks reports in the city, with 4,055. That was part of a record-breaking year, with 9,873 calls. Historically, there is usually also a small spike in calls in the days on and around Jan. 1. 
So far in 2022 there have been 553 LAPD reports of fireworks. 
During the Tuesday meeting of the Los Angeles Police Commission, Police Chief Michel Moore stated an oft-overlooked fact: Outside of licensed major shows, lighting fireworks is illegal in the city. He said that as July 4 approaches, the LAPD will aim to prevent home pyrotechnics displays. 
"We continue to work with our communities on tips of people who are storing or using illegal fireworks," said Moore. "Our bomb squad has made numerous investigations and recovered caches of fireworks that are being sold."
Naturally, calls peak around Independence Day. During the 2020 holiday weekend, the LAPD recorded 2,522 fireworks reports. The weekend last year brought 2,144 complaints. 
Lost fingers, scared pets
Fireworks calls come in from across the city. The LAPD's Harbor Station has fielded the most calls this year, with 59; the station patrols communities including San Pedro and Wilmington. Another 49 calls have come into the Hollenbeck station, which serves territories including Boyle Heights, Lincoln Heights and Montecito Heights. 
[Get COVID-19, crime and other stats about where you like with the Crosstown Neighborhood Newsletter] 
Moore is among the local leaders who warn of the dangers that can come with home fireworks displays; during the Tuesday Police Commission meeting he mentioned palm trees that catch fire. Commissioner Steve Soboroff spoke about people who have lost fingers or suffered eye injuries from pyrotechnics that malfunctioned or shot off in unexpected directions.
The dangers were also a topic recently for City Attorney Mike Feuer. On June 16, he said that platforms including Meta have responded to requests from his office to take down posts of people selling illegal fireworks in Los Angeles. He warned of what could happen amid an ongoing drought.
"The risk of devastating, quickly spreading fires sparked by fireworks is severe this year, not to mention the ever-present threat of serious, life-altering injuries," Feuer stated. "And they terrify our pets, too."
Moore said the LAPD has stepped up prevention efforts in neighborhoods where there were numerous fireworks calls last year. 
The city also has a proactive method to get fireworks off the street. This Saturday, District 7 Councilmember Monica Rodriguez will host an anonymous fireworks buyback event in Mission Hills. People who turn in their pyrotechnics can receive gift cards. The LAPD and LAFD are partnering on the event.  
Los Angeles County residents can use the MySafe: LA Fireworks portal to report illegal firework use. 
How we did it: We examined data from the LAPD on service calls involving fireworks from Jan. 1, 2018–June 21, 2022. Service calls are a record of police activity that is initiated either from calls coming into 911 and other numbers, or situations officers respond to while on patrol.
Interested in our data or have additional questions? Email us at askus@xtown.la.