COVID cases hold steady in Los Angeles
Hospitalizations rise modestly, indicating region may avoid another surge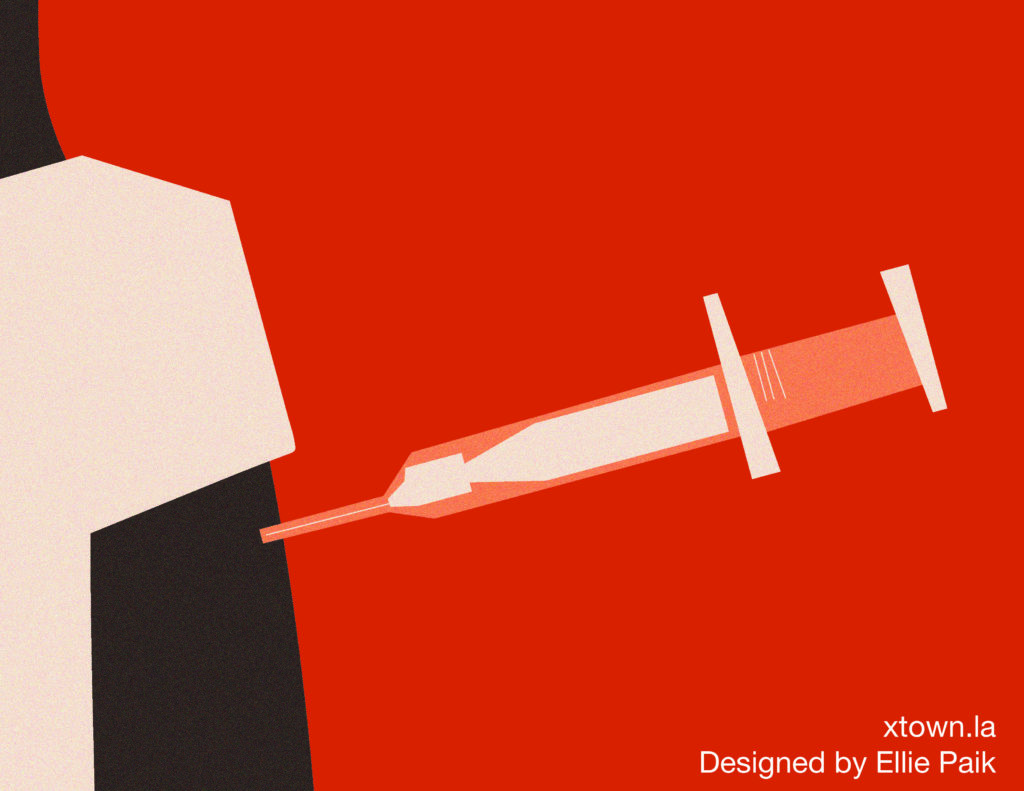 Many people expected that COVID-19 would be a thing of the past by this point. Clearly, that is not the situation.
However, as health leaders noted at the end of August, there is no need for alarm in Los Angeles County. Although the number of diagnosed infections has more than doubled in the space of about a month, in the most recent week the count barely wavered, indicating that the region could avoid another precipitous surge.
According to the Los Angeles County Department of Public Health, in the week ending Sept. 6, there was a seven-day average of 569 cases. The week before, the figure was 571.
There are still reasons for caution. The Department of Public Health reported that in the most recent week there were coronavirus outbreaks at 33 schools in the region, up from 23 the week prior. 
Additionally, in the 30-day period ending Sept. 1, the department tabulated a total of 73 outbreak investigations across Los Angeles County. That represented an approximately threefold increase from the previous 30-day period.
[Get crime, housing and other stats about where you live with the Crosstown Neighborhood Newsletter]
While weekly case figures reflect general infection trends, they are known to be an undercount, as many people who test positive at home never report their status to authorities. A more reliable indicator is hospitalizations.
In the week ending Sept. 6 there were 559 people with COVID-19 in Los Angeles County hospitals. That marked a 6.9% increase from the previous week.
Yet even that figure has a silver lining. In each of the two previous weeks, hospitalizations had increased by approximately 100 people.
Although more people are getting sick than early in the summer, there is little public appetite for reinstituting any sort of mask mandate. Still, health leaders urge common-sense precautions, such as people in vulnerable groups donning a well-fitting mask if they are indoors in large crowds.
A significant COVID-related development occurred Monday, when the FDA approved updated vaccines from Moderna and Pfizer. The new doses, which target an Omicron subvariant, are expected to be available this month.
"Vaccinations remain critical to public health and continued protection against serious consequences of COVID-19, including hospitalization and death," said Dr. Peter Marks, director of the FDA's Center for Biologics Evaluation and Research, in a statement. "The public can be assured that these updated vaccines have met the agency's rigorous scientific standards for safety, effectiveness and manufacturing quality."
Across Los Angeles County, approximately 21.9 million shots have gone into arms, according to the Department of Public Health's vaccine dashboard. Nearly 20 million of those were the original dose.
How we did it: We analyzed coronavirus data through Sept. 6, 2023, related to new cases, deaths, hospitalizations and vaccinations provided by the Los Angeles County Department of Public Health. The data only reflects cases reported to the department, and not how many cases actually occurred.
Learn more about our data here. Any questions? Email askus@xtown.la.